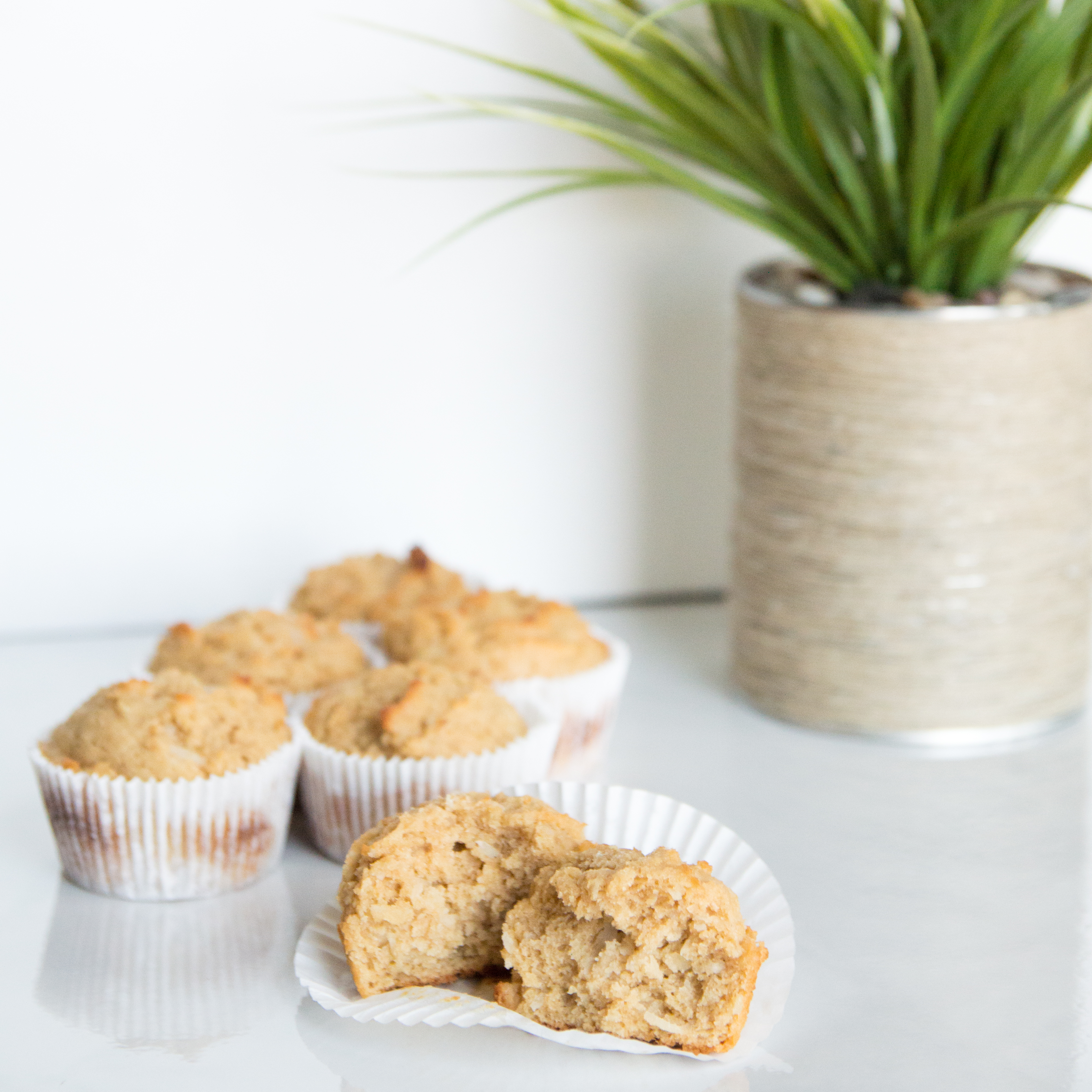 Yup, you heard that correctly! Quadruple coconut muffins made with coconut oil, coconut sugar, coconut flour, and shredded coconut. If you are a nut for coconut (sorry for the bad pun) these are for you! Inspired by a recipe on Smitten Kitchen, I decided to double up and add as much coconut as possible. These muffins make a perfect morning treat and are extremely filling from the fiber and healthy fats. They're also low in sugar and high in protein. Can't beat that right?
Quadruple Coconut Muffins
½ cup melted coconut oil
¼ tsp kosher salt
1 cup nonfat Greek yogurt
¼ cup milk
1 large egg, at room temperature is best
1 tsp vanilla bean paste
½ cup coconut sugar
¾ cup all-purpose flour
½ cup coconut flour
1 ¾ tsp baking powder
¾ cup unsweetened shredded coconut
Preheat your oven to 375 degrees. (Makes 12 muffins)
Start with the wet ingredients. Melt your coconut oil until it just melts, but don't let it get too hot. If it does, let it cool down because you don't want it to cook/curdle the egg and yogurt. Mix the cooled coconut oil, salt, yogurt, milk, egg, vanilla bean paste, and sugar in a bowl until everything is combined.
Next mix the two flours, baking powder, and shredded coconut until everything is evenly distributed and mixed together. Fold the dry ingredients into the wet ingredients until everything is moistened and combined into one homogeneous mixture. If the batter is too dry, you can add a tablespoon or two of milk to thin it out.
Using a standard ice cream scoop, scoop muffins into a muffin tin lined with paper liners, and bake until slightly golden and cooked through, about 20 minutes. If they're done, a toothpick inserted into the center of the quadruple coconut muffins will come out clean.
These quadruple coconut muffins are best served warm, but store well in the fridge. Note that because of the coconut oil, they will get hard when you put them in the fridge, but they soften right up after a few seconds in the microwave.
Happy baking!