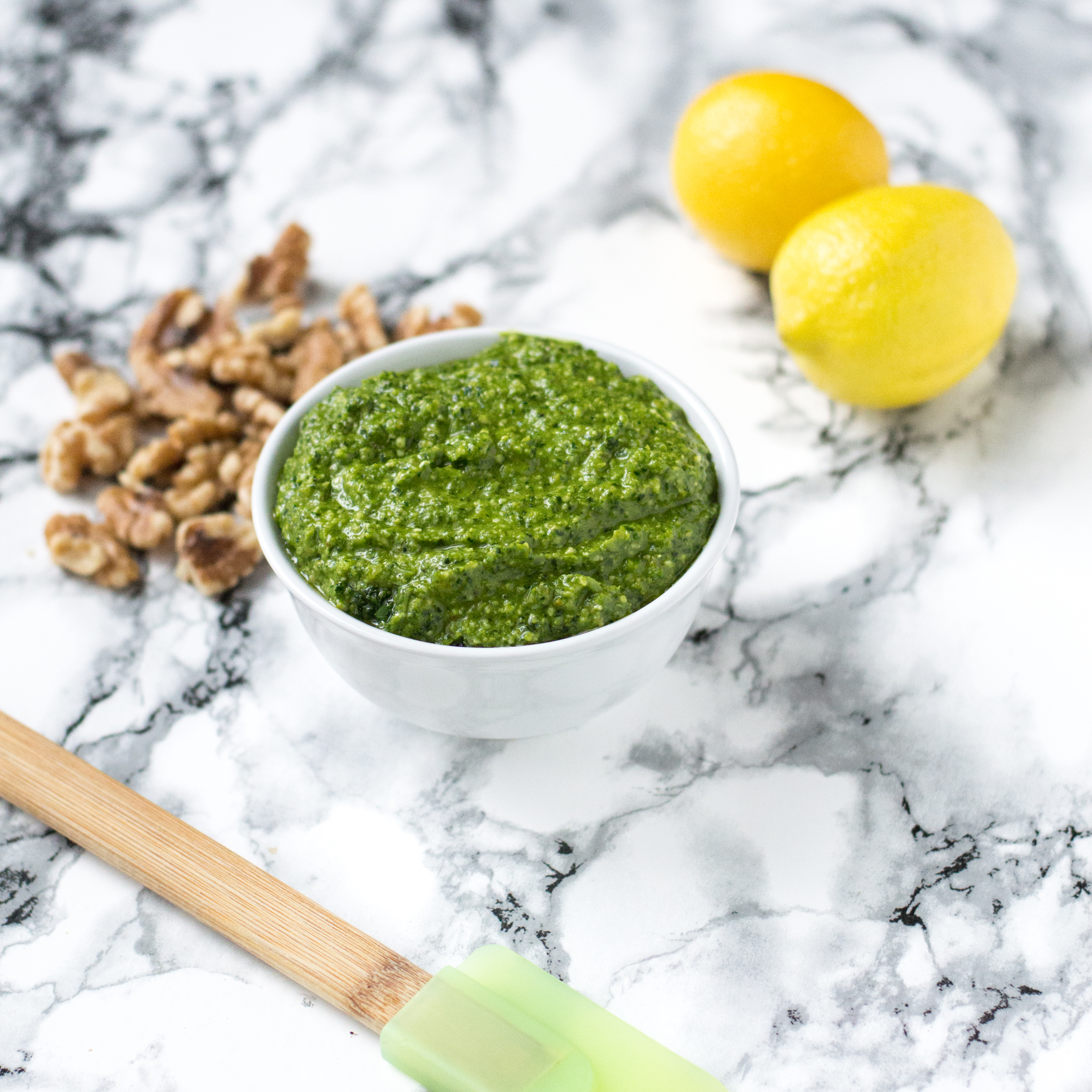 Traditional basil pesto is delicious, but it doesn't have a whole lot of nutritional value. With that in mind, I created this power green pesto which is every bit as delicious as the original with way more nutrients! It's a delicious and easy way to sneak more vegetables into your diet, and can be used in pastas, on sandwiches, as a dip, or even can be mixed with extra olive oil to make a salad dressing. This power green pesto easily stores in your fridge for two weeks.
Power Green Pesto Ingredients:
1 bag of Trader Joes' "Power Green Blend" or about 2 cups of greens such as baby kale, chard, spinach, and/or arugula (you can really use any greens you like)
3-4 cloves of garlic depending on how much garlic you like (I used 4 cloves)
Zest + juice of ½ a lemon
¼ tsp kosher salt
½ cup olive oil
½ cup toasted walnuts
½ heaping cup of parmesan or toscono cheese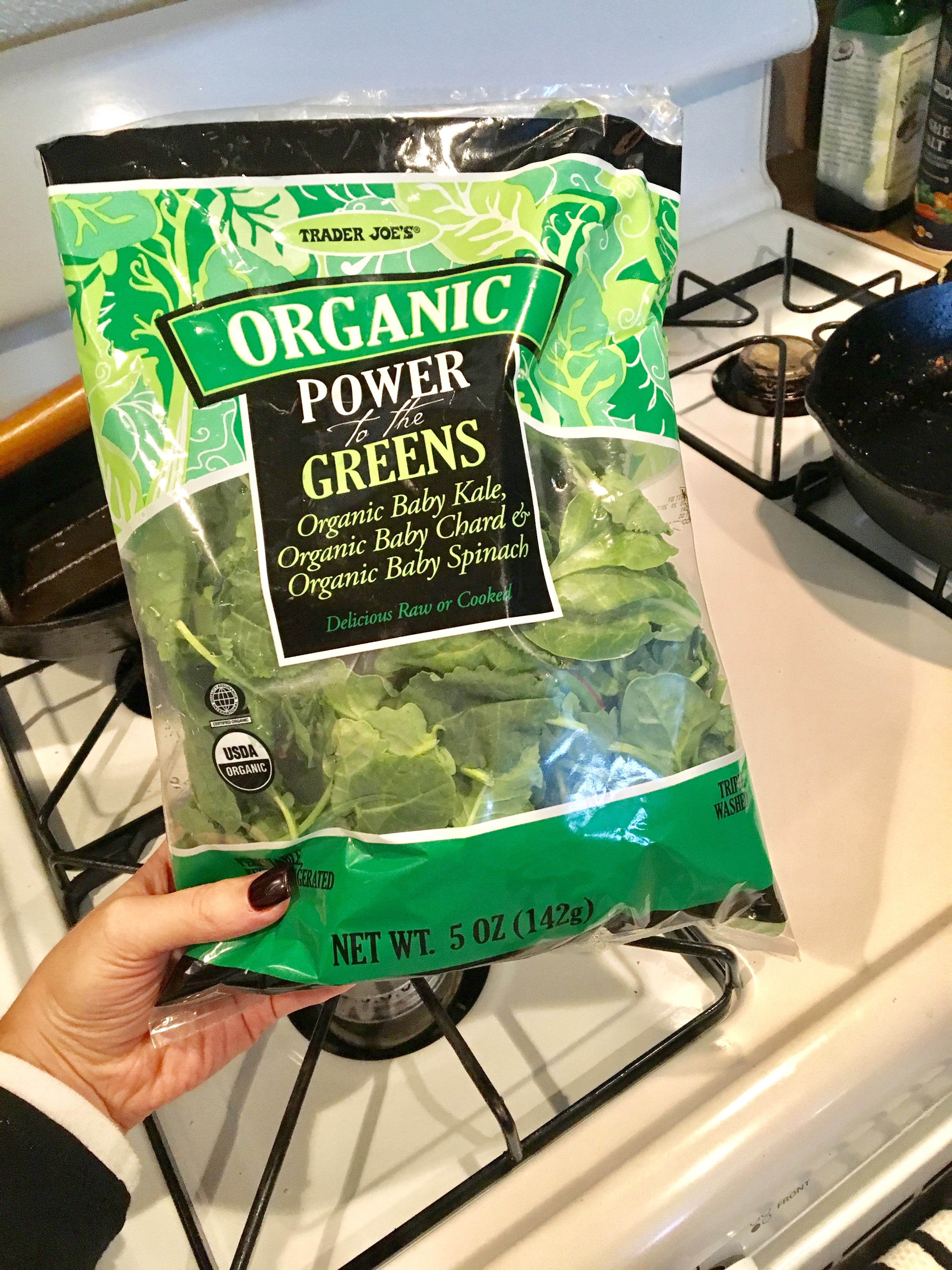 This recipe is made entirely in the food processor, so it's easy cleanup as well.
Start by adding the garlic and the greens to the food processor and pulse until everything is broken down. Next add in the lemon zest, lemon juice, salt, olive oil and walnuts and pulse until everything comes together in a well pulverized mixture. Finally, add in the cheese and pulse until it's combined. If the mixture is too thick for your liking, add in a splash of olive oil until you get the consistency you like.
This power green pesto is perfect for warm summer nights and healthy snacks. Best of all is that no one will be able to tell that they're getting an extra dose of veggies in their diet! Enjoy!