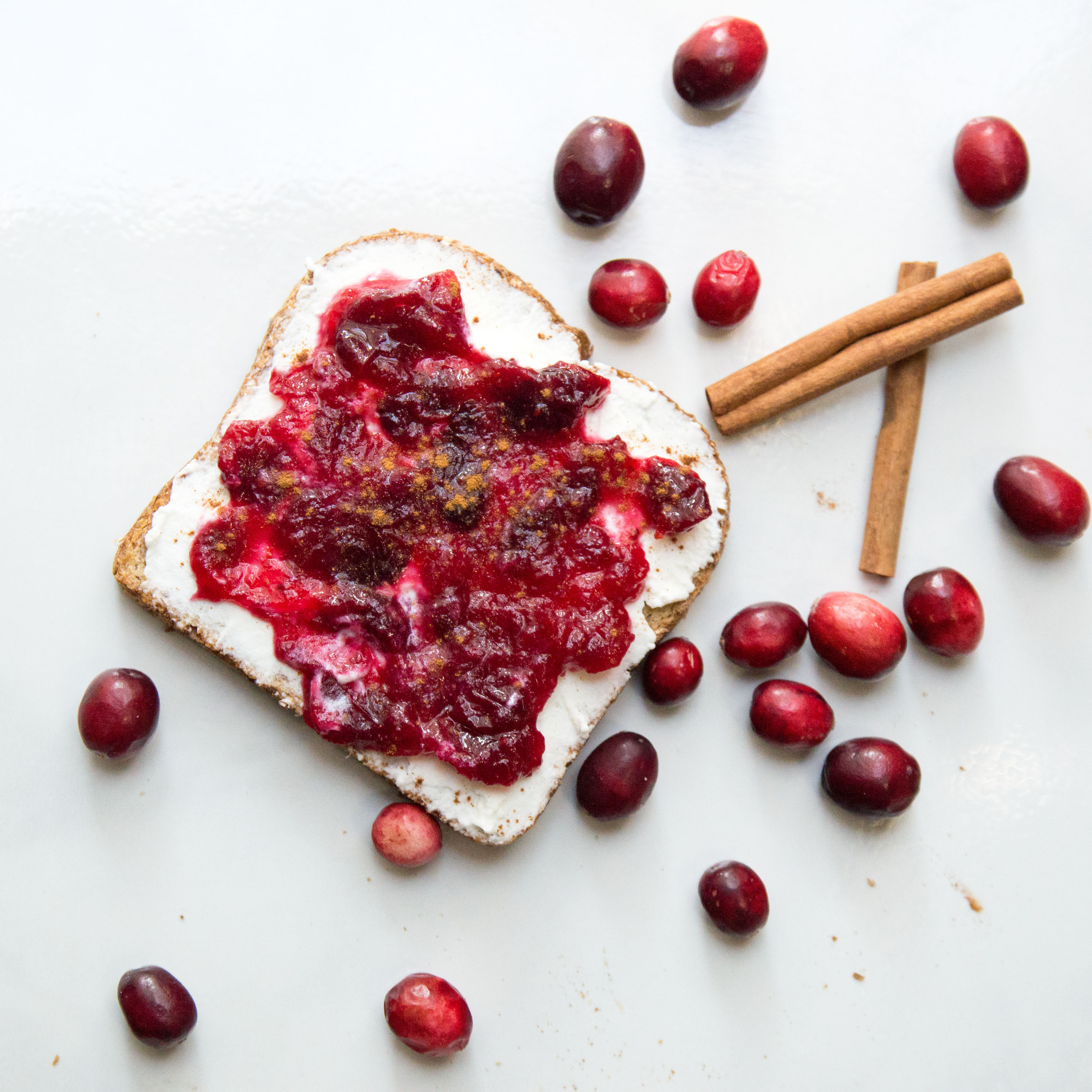 It's the day after thanksgiving and we often find ourselves with a ton of leftovers, so I wanted to share my favorite way how to use leftover cranberry sauce. I eat a version of this almost every morning for breakfast, and when I found myself with a bunch of leftover cranberry sauce, I decided to integrate it into my morning routine! This toast is tangy, sweet, creamy and satisfying. It is the perfect way to use up those leftovers and eat a healthy and delicious breakfast!
Cranberry sauce toast:
1 piece whole grain toast
1 tbs ricotta cheese
1 tbs cranberry sauce
Pinch of cinnamon
It couldn't get any easier! Toast your bread, spread on the ricotta, then top with cranberry sauce and cinnamon! The amounts are estimates, and I usually just put a dollop of ricotta and a dollop of cranberry sauce and sprinkle with a pinch of cinnamon. No measuring required! You can use cranberries in a variety of ways, but this is my favorite and simplest way how to use leftover cranberry sauce. Enjoy!