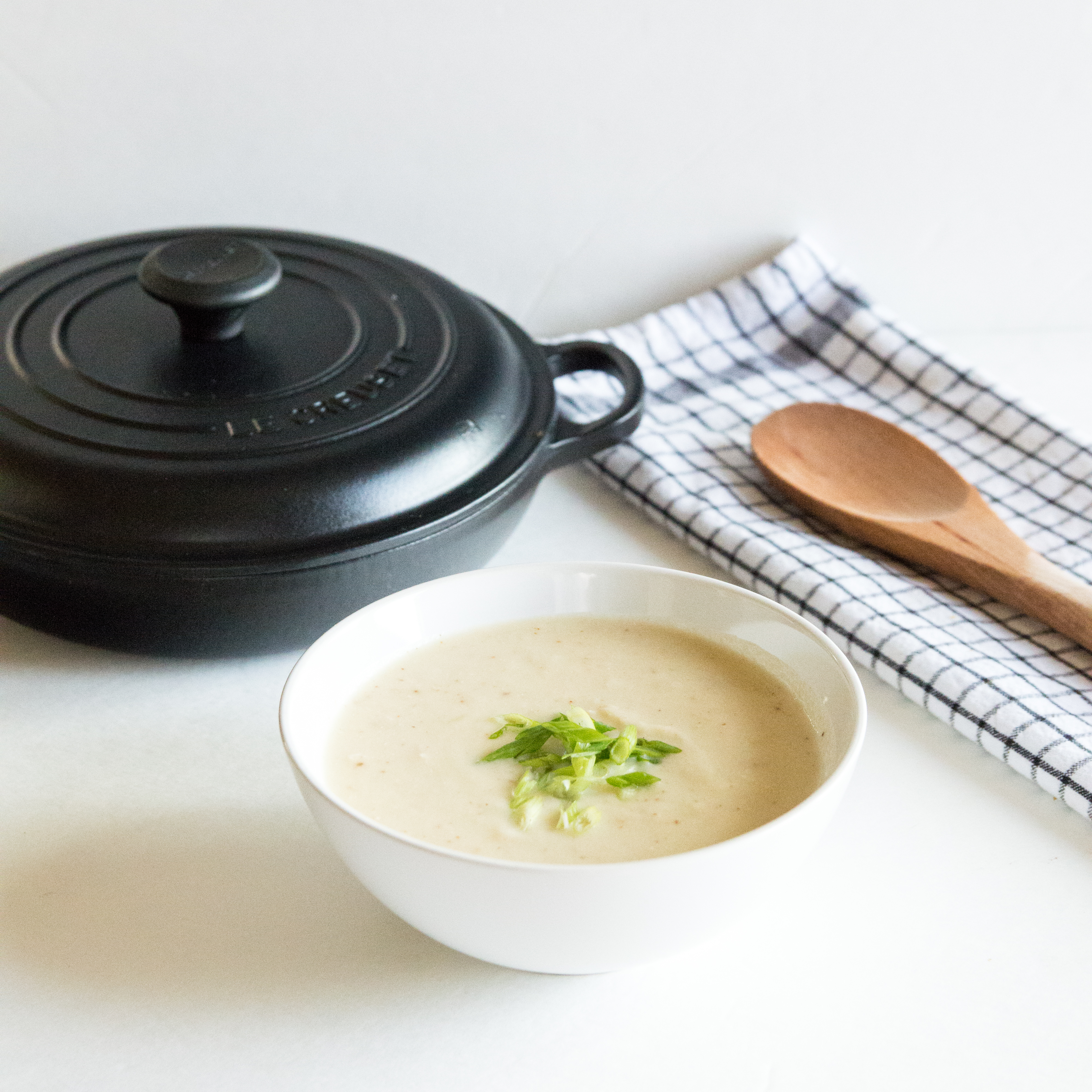 There's nothing like a bowl of steaming soup with crusty bread on a cool fall evening, and this healthy roasted cauliflower and leek soup is a great option. This soup is budget friendly, gluten free, can be made vegan, and is very hearty and delicious. It's a great option when you want a soup that feels creamy and indulgent without the calories.
Best of all is that the longest part of this recipe is roasting the veggies! From there, all you have to do is puree the soup and you're ready to go! This healthy roasted cauliflower and leek soup gets better as it sits, so you can easily make this ahead of time and simply heat it up when you're ready to serve.
Healthy Roasted Cauliflower and Leek Soup Ingredients:
1 medium leek roughly chopped (about 1 ¼ cup)
1 head of cauliflower roughly chopped (about 5-6 cups)
6 cloves of garlic
¾ tsp kosher salt
¼ cup olive oil
3 cups of stock (I used chicken but you could use veggie to make it vegan)
2 cups of water
2 tbs mascarpone cheese (use coconut cream for vegan version)
Green onion for garnish
Start by roasting the garlic and veggies on a sheet pan. Preheat the oven to 400 degrees.
Place whole garlic cloves, chopped leeks, chopped cauliflower, olive oil, and salt on a sheet pan lined with tin fool and toss to coat. Roast at 400 degrees for 35 minutes until the veggies have golden brown edges.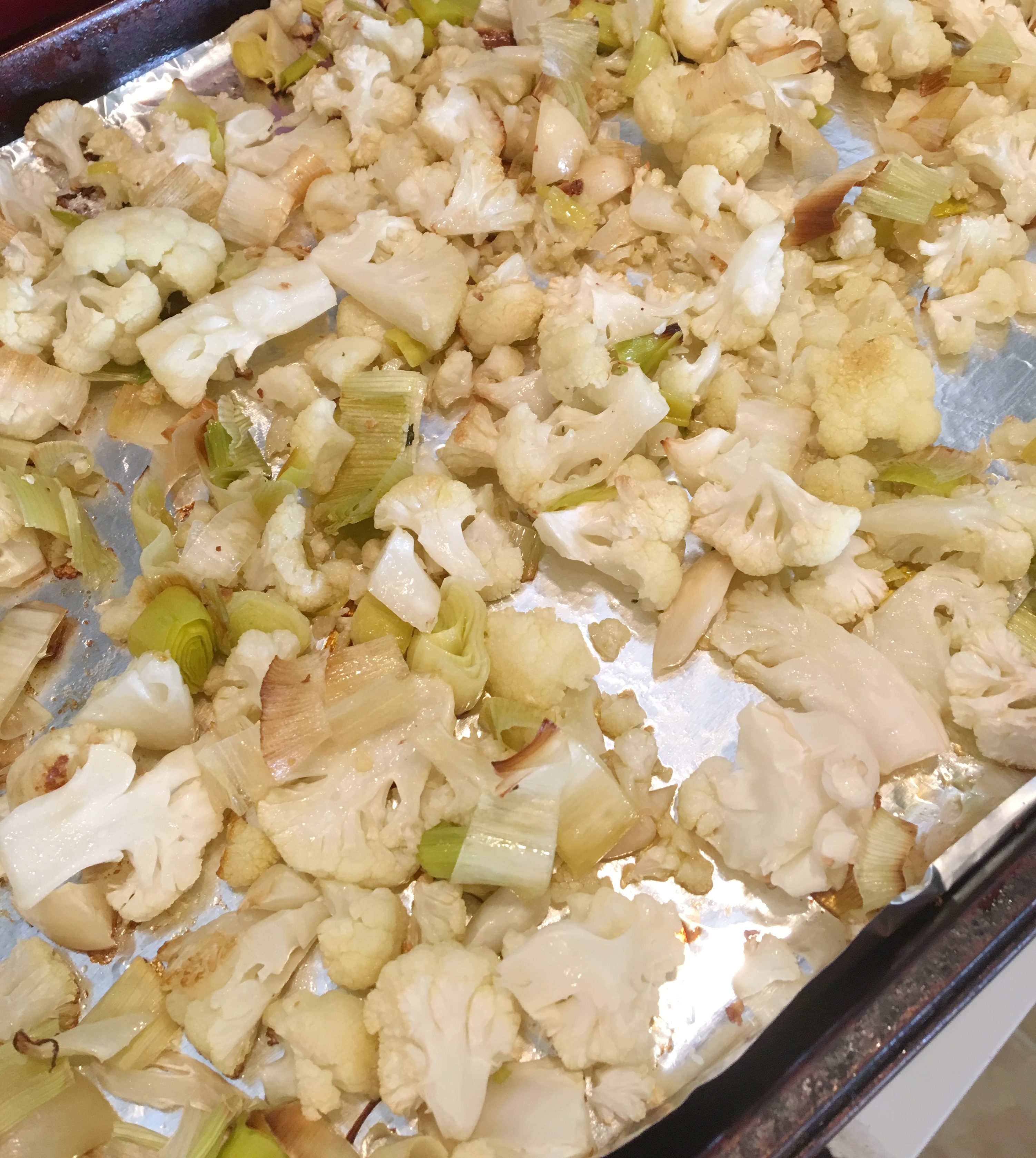 Remove from oven and let the veggies cool for 5-10 minutes. Puree the veggies with the stock and water until you get your desired consistency. I like this soup really smooth, but you can leave it chunkier if you prefer some texture.
Once the soup is pureed, add it to a pot and bring to a simmer. Stir in the mascarpone or coconut cream and season with additional salt and pepper to taste.
Top with sliced green onions and serve. This recipe makes four dinner size servings. Enjoy!