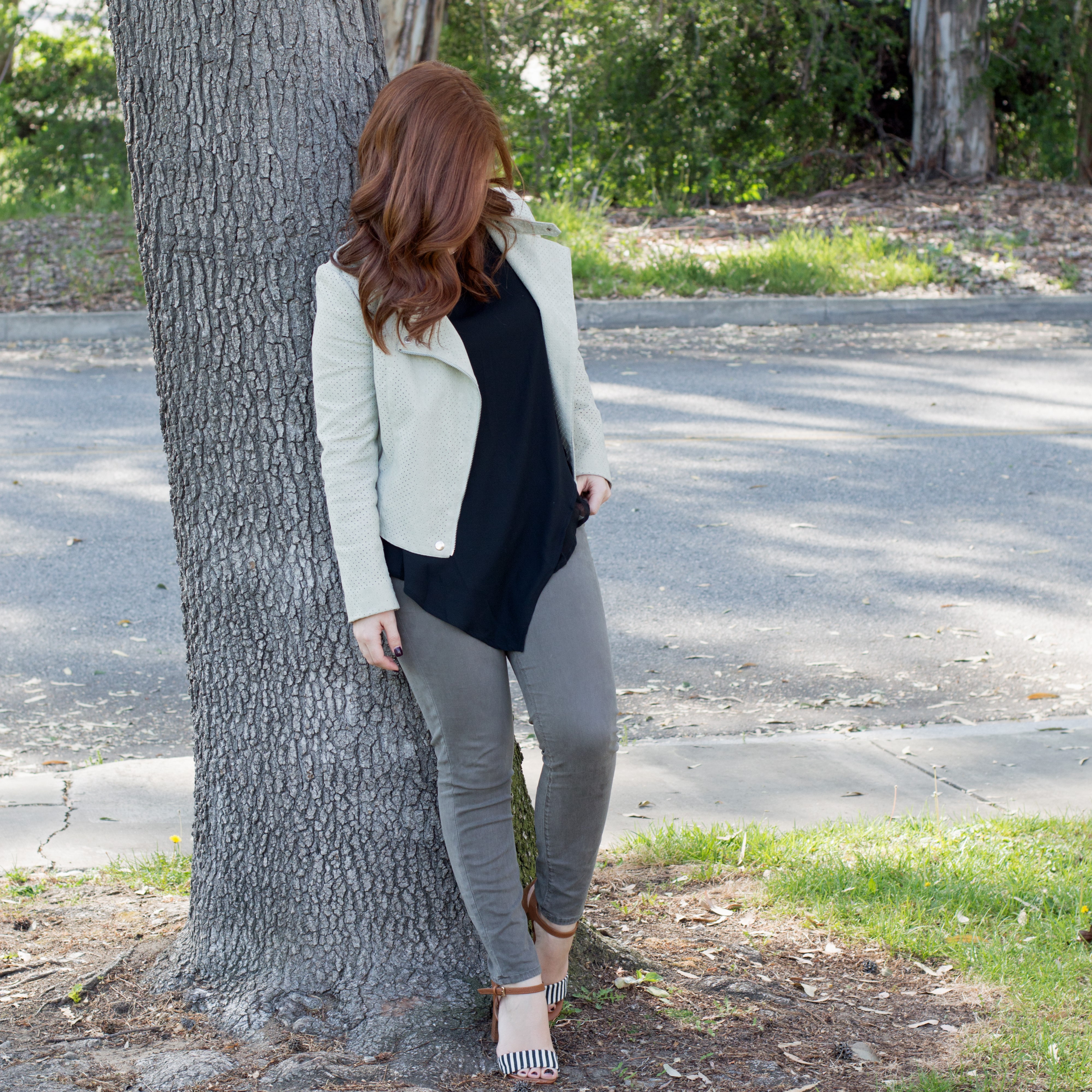 According to dictionary.com, business casual is defined as "attire that is acceptable for an office but quite casual, varying depending on the type of business and workplace." But what does that really mean? I'm breaking it down to make it easy!
Sorry to break it to you, but it does vary from office to office…
This makes things more complicated, but it's true that each office has their own version of business casual. Some offices consider business casual to be a button down shirt, blazer, and khakis/skirt, while other offices consider jeans perfectly fine.
The best thing to do is to consult the employee handbook and dress code rules, as well as looking around the office to see what others are wearing. If the dress code states that jeans are okay, but when you look around no one is actually wearing denim, that gives a clear sign that you'll want to wear something a step up from the classic blue jeans.
A good rule of thumb
You want to look put together and ready for work. While casual is in the title, you still want to appear knowledgeable and respectable at work. Regardless of how casual your office environment is, you never want to look like you just rolled out of bed.
A study completed at Yale in 2014 used 128 men between the ages of 18 and 32 to test the effect that clothing had on sales. Those dressed poorly (in sweatpants and plastic sandals) averaged a theoretical profit of $680,000, while the group dressed in suits amassed an average profit of $2.1 million. The group dressed neutrally averaged a $1.58 million profit.
The bottom line is that even if you're in business casual clothing, you should still look professional. Don't want to wear slacks or a skirt? Colored denim (I'm wearing it!) is totally acceptable, feels really comfortable, and is a step up from regular denim.
Make sure you're wrinkle free
One of the telltale signs of inappropriate workwear is clothing with wrinkles. Wrinkled clothing appears unprofessional. It's as simple as that. If you don't like to iron, (I don't like it either) get yourself a little steamer. Coming in wrinkle-free clothing is an easy way to ensure that you don't look like you rolled out of bed.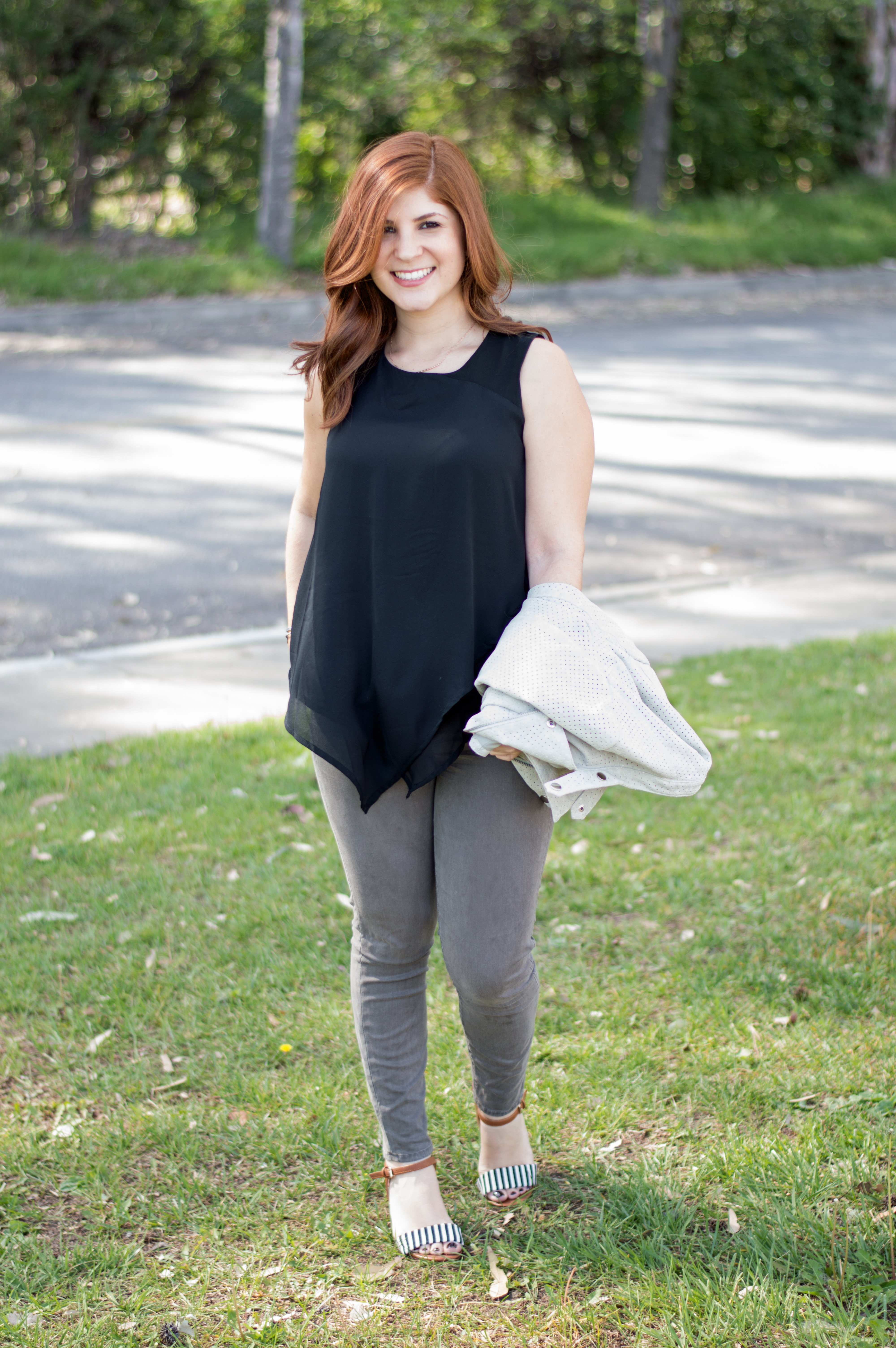 Want to make things more professional while still keeping it casual? Opt for third piece.
Note the difference of this outfit when I'm wearing the jacket vs. when I'm just in the top and pants. This is the third piece rule in action. The jacket automatically pulls the outfit together and makes it feel more formal. If you're trying to keep your business casual attire professional, wearing a jacket will always help. This doesn't have to be a blazer, but adding a third piece such as a jacket, belt, vest, etc. makes the outfit more formal.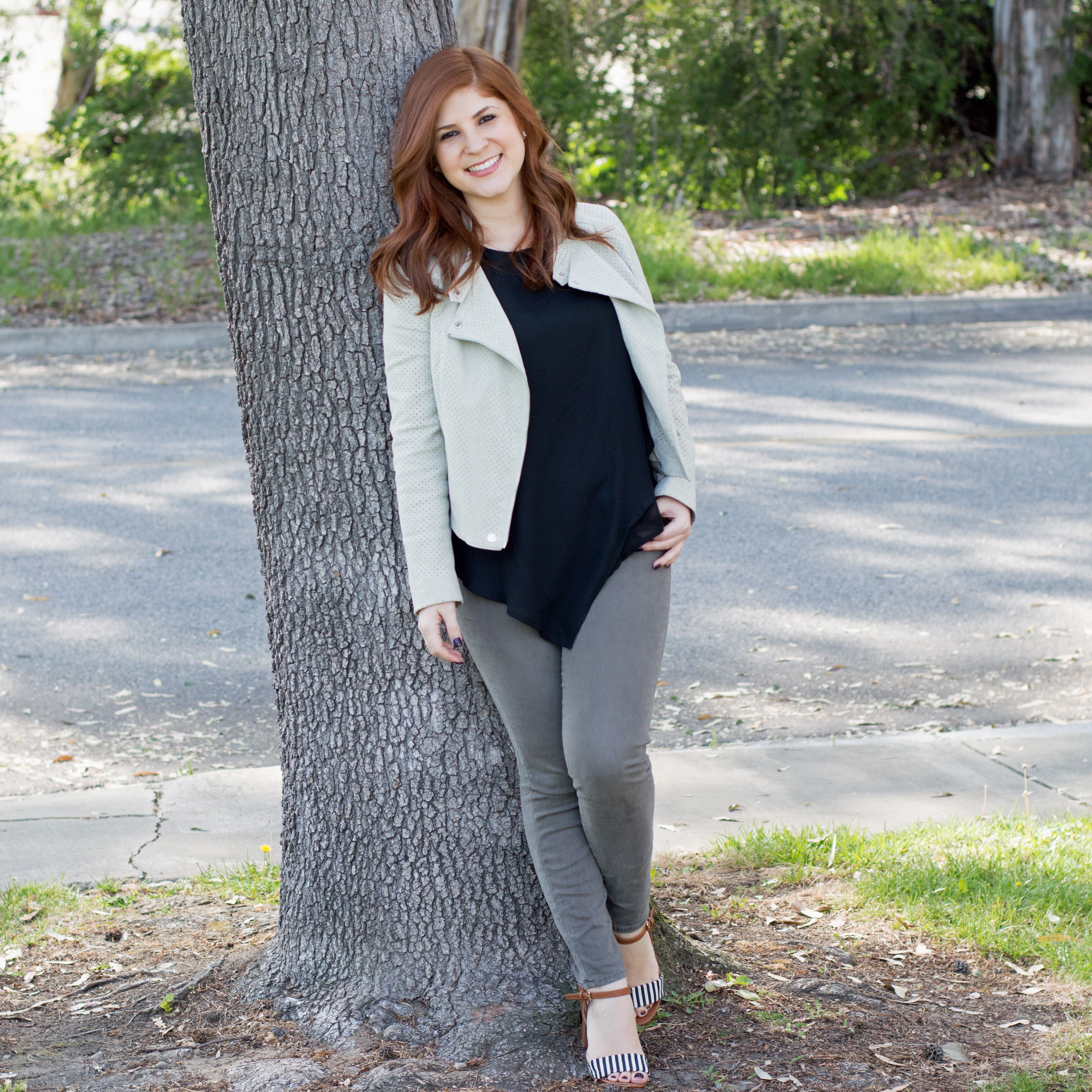 For women, open toe shoes are okay in the summer (within reason)
When the weather is nice, open toed shoes are often okay as long as you keep things professional. Note the sandals I'm wearing in this picture have a slight heel (not required) and do not have anything in between the toe. This is something important that was brought to my attention when I worked at Nordstrom. Open toed shoes were fine as long as nothing was between the toes. Why? Because a strap between the toes is too closely related to a flip flop which is often worn to the beach.
______________
Business casual can be tricky, but if you follow these tips and pay attention to what others in the office are wearing, you'll be on the right track.