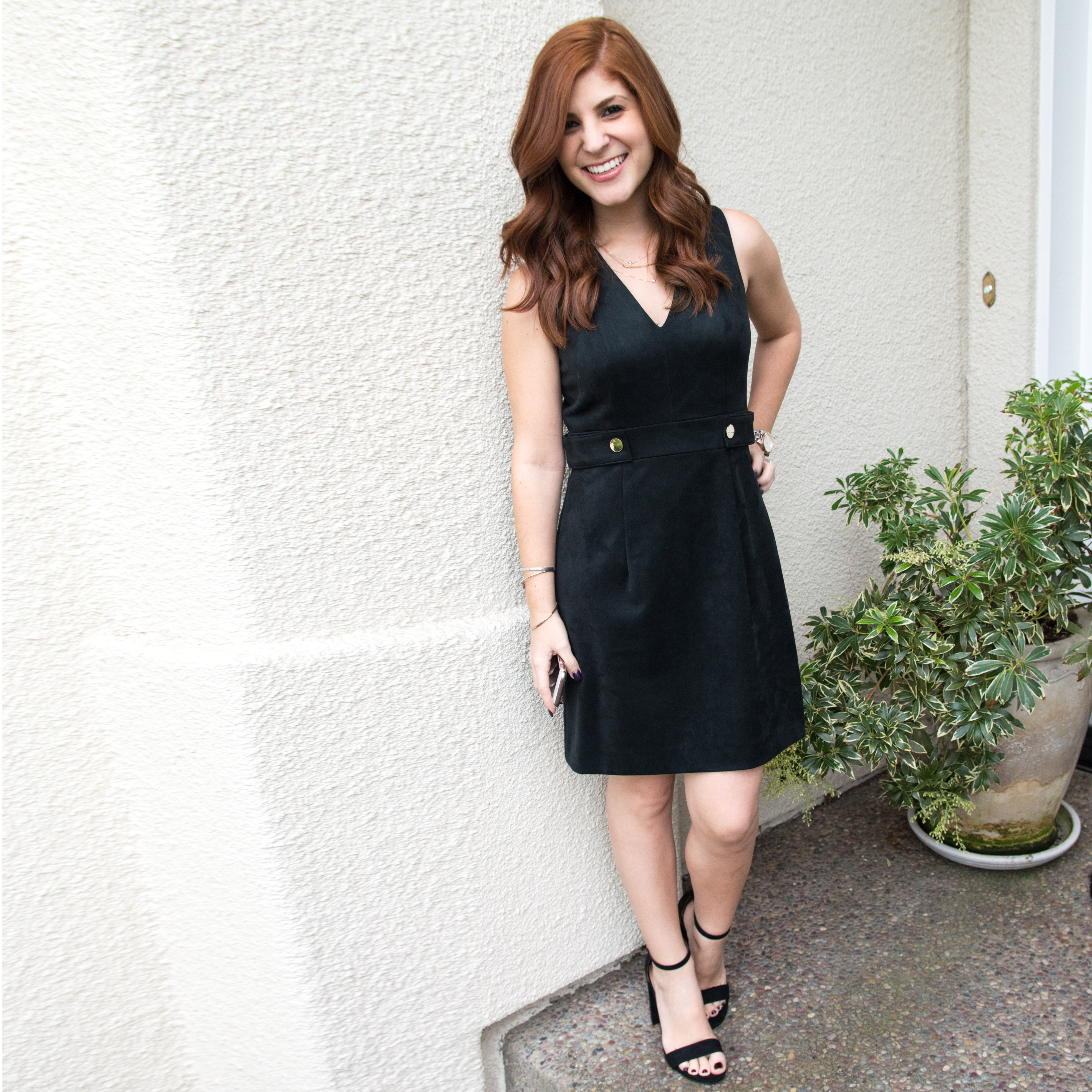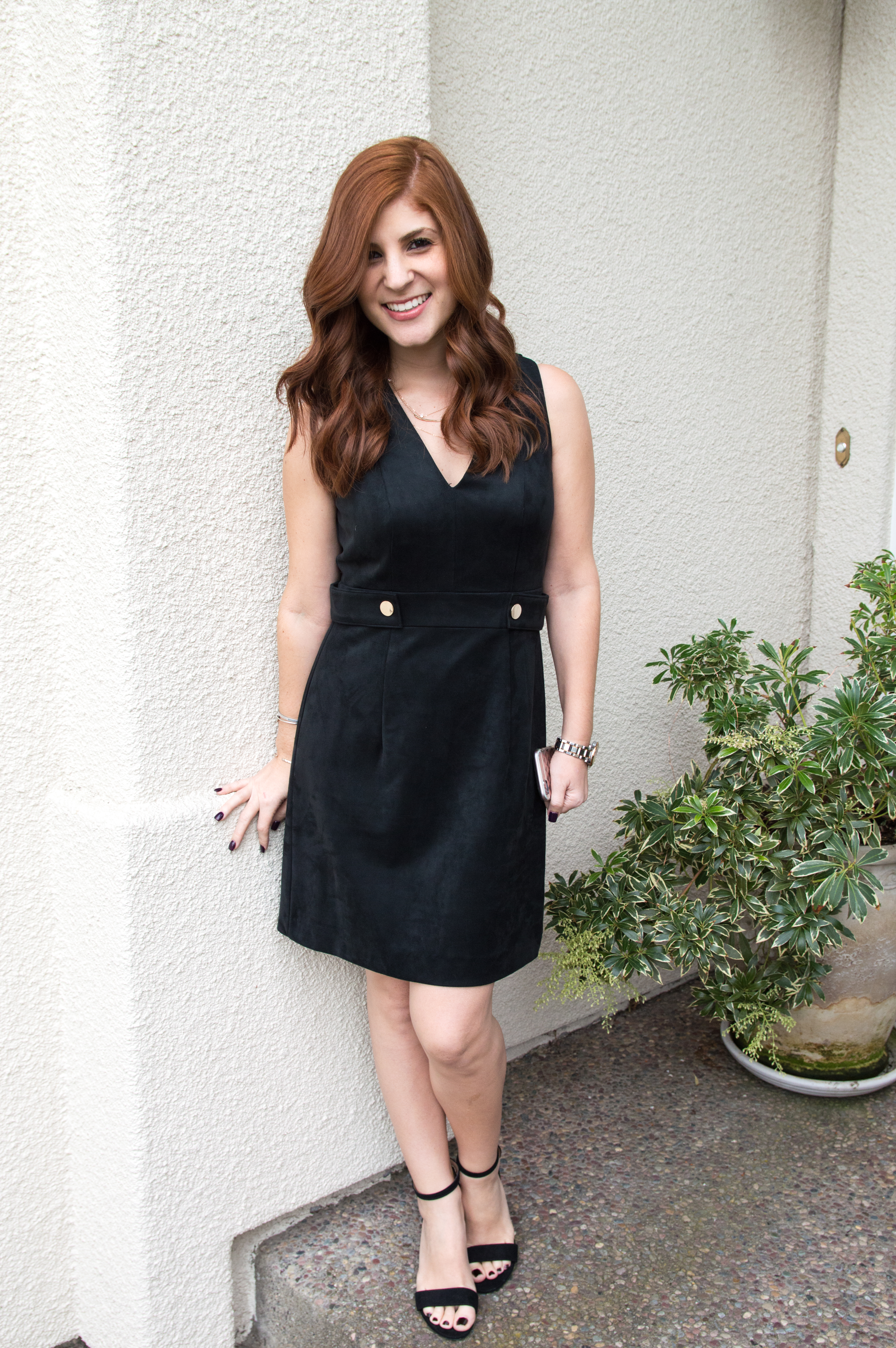 Tis the season for celebration and parties, and to make your time as stress free as possible, I'm sharing some simple tips to help you figure out what to wear to a company holiday party. One of the biggest mistakes people make when deciding what to wear to a company holiday party is dressing as if it were any other holiday party. While it is a time to have fun and interact with your coworkers outside of the office, it's still a corporate event and your clothing should reflect that.
Figure out the dress code:
There's nothing worse than coming to a party only to realize that you are completely under or overdressed. Ask ahead of time what the dress code is. Reach out to the person organizing the event, or if you're not comfortable with that, reach out to other coworkers you know attending. At least if you're all on the same page, you'll have a better idea of what you should wear. And when in doubt, refer to my guide to figuring out what those dress codes really mean.
Make sure you're comfortable:
When deciding what to wear to a company holiday party, and you want to look good, but don't opt for looking good at the expense of your comfort. Make sure you're in clothing that both looks and feels good. If you're uncomfortable in shoes that you can't stand in, or in clothing that's too tight/ill fitted, you won't have a good time. People will be able to sense your discomfort and/or the fact that you're not enjoying yourself, which could make them shy away from you.
Make sure that you're dressed appropriately, but don't try to break in new shoes the night of a party. Try on your outfit ahead of time and make sure that everything fits and feels good. This way you won't have to worry about your outfit and you can focus on enjoying yourself.
When in doubt, grab a blazer:
I've said this before, but if you haven't already realized the power of a good blazer, I suggest doing so immediately. A well fitted blazer almost never looks out of place, and can easily be dressed up or down for the occasion.
A blazer is great to top off an outfit for a variety of parties because it's somewhere in between casual and formal. Looking slightly overdressed is always better than being underdressed. Want something on the more casual side? Pair your favorite blazer with a neutral top, (I always opt for white or red during the holidays) dark wash jeans, and nice shoes. This look works for both men and women, and can easily take you to a lot of your next events. Swap out the jeans for colored denim, slacks, or a cute skirt to make it a bit more formal.
Add some festive flair:
During the holidays, you can't go wrong with some festive flair. Add a pop of red, green, or metallic to your outfit to make it feel more festive. And if you really don't have anything you want to wear, opt for an ugly holiday sweater. Everyone appreciates a good laugh, and ugly sweaters are a great way to do it!
____________
When you're trying to figure out what to wear to a company holiday party, remember these main tips: Remember that it is a corporate event, find out what the dress code is ahead of time, make sure you're comfortable, when in doubt grab a blazer, and add some festive flair.
Happy holidays!