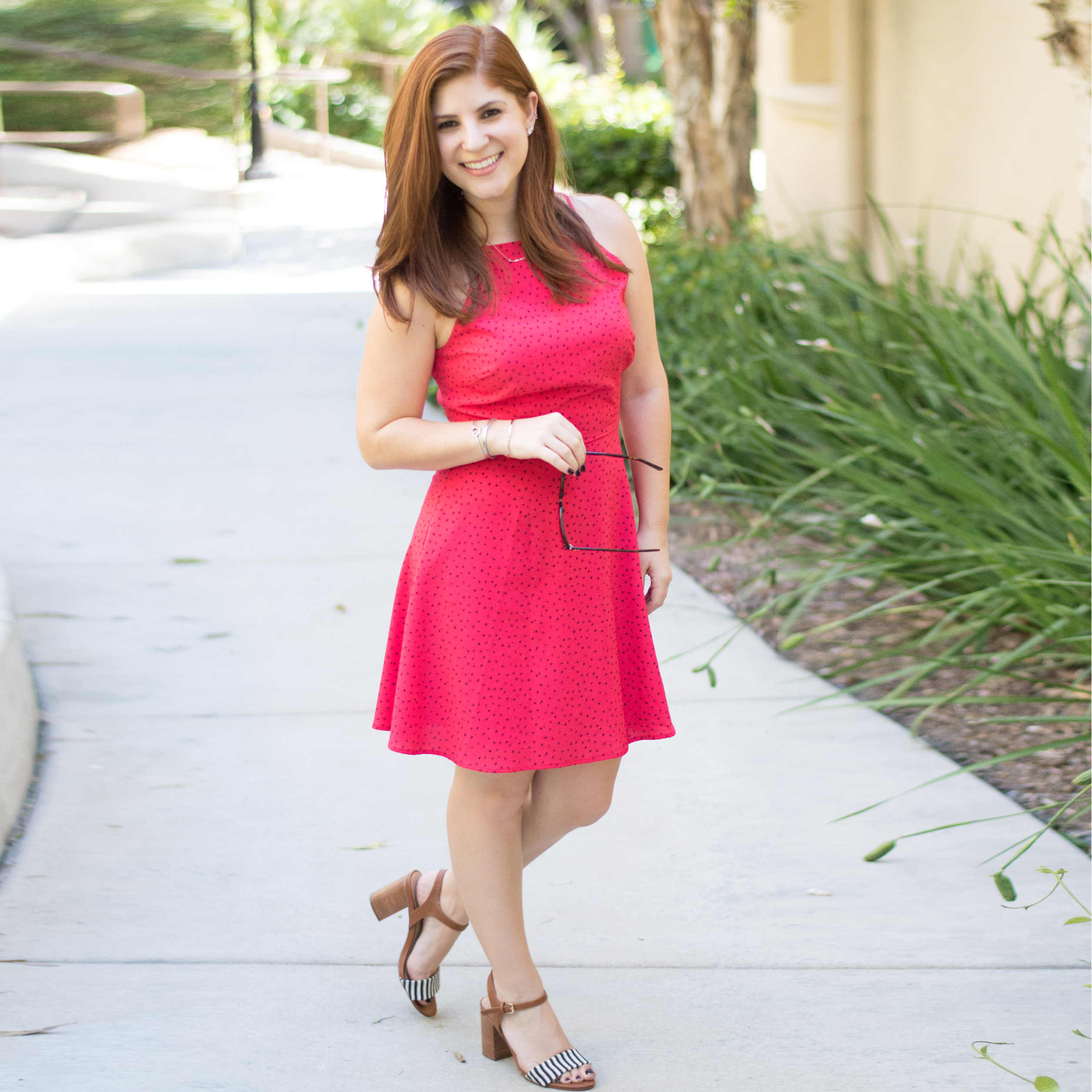 Summer is upon us and with the season comes weddings, parties, and all sorts of festivities. It's all fun and games until you have to figure out what to wear for a summer party or get together. Relax, it's not as hard as you think!
Ask the host
The first thing you need to do when you're trying to figure out what to wear for a summer party or get together is to ask about the dress code. There's nothing worse than showing up to a party and looking completely out of place. Ask the hosts about the dress code to figure out the general feel for the party. If you want to be even more sure of what others will be wearing, text a friend who is attending to double check what attire they will be sporting.
Stay away from tight clothing
When it's hot out, tight clothing can make you feel even hotter, and sometimes claustrophobic. To ensure that you're comfortable, go for clothing that is loose and doesn't sit close to the body. For men, think about chinos and a short sleeve button down, and for women, try a flowy dress or culottes. If you are going to go with a flowy dress, cinch the waste with a belt to make it appear more professional and polished.
Follow the third piece rule
Put the third piece rule into action. What is the third piece rule? It states that every outfit looks more put together after adding a third piece. This could be a blazer, a jacket, belt, statement necklace, etc. The possibilities are endless, but adding that third piece immediately elevates an outfit. During summer, you might not be adding a jacket, but think about adding some sort of accessory to bring the look together. For men, adding something as simple as a color coordinated belt, or even a fun hat can amp up your style. If you need to go formal but it's too hot for a blazer, throw on a vest. A third piece is an easy way to elevate your outfit to ensure that you're brunching in style.
Have fun with hats
Hats are a great way to add interest to your outfit during summer because they keep the sun off your face. (As a side note, they easily cover up a bad hair day!) There are so many different styles you can embrace. I love all kinds of hats, but if you're new to the hat game, try on different styles until you figure out what you like. I'm a big fan of the felt hat because it can be worn throughout the year. It shades your face from the sun and still looks luxe. A good straw hat is also great for summer because it adds shade, but is still light weight. Plus, it adds a fun island vibe to any outfit!
Hats come in all different shapes and sizes, and the key to embracing them is finding the style that works best for you. Go on a hat hunt and try on different options. If you search for it, you'll almost surely be able to find a style that you love.
_______________
Figuring out what to wear for a summer party or get together can be stressful, but if you follow these easy tips, you'll look stylish and always fit in with the party crowd!