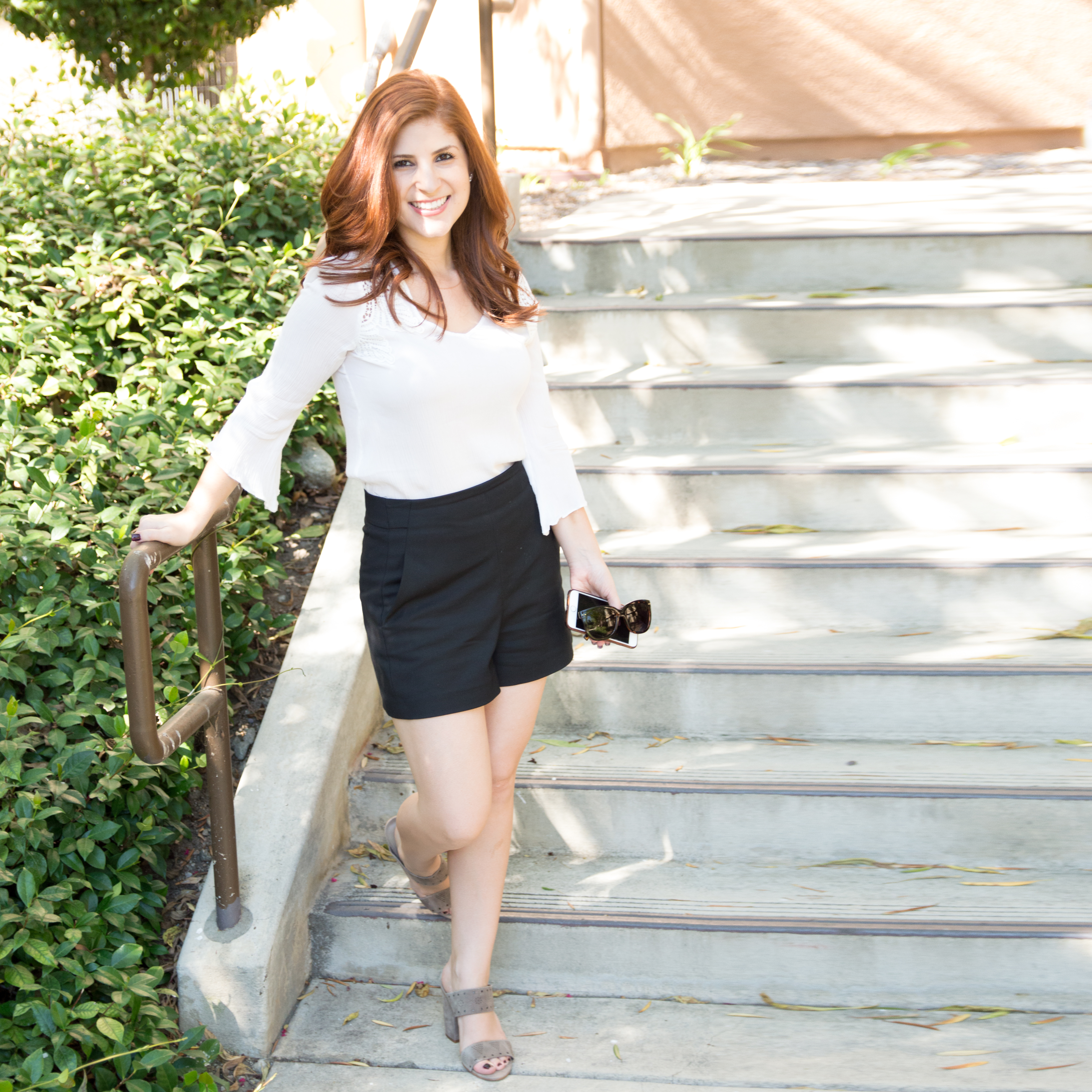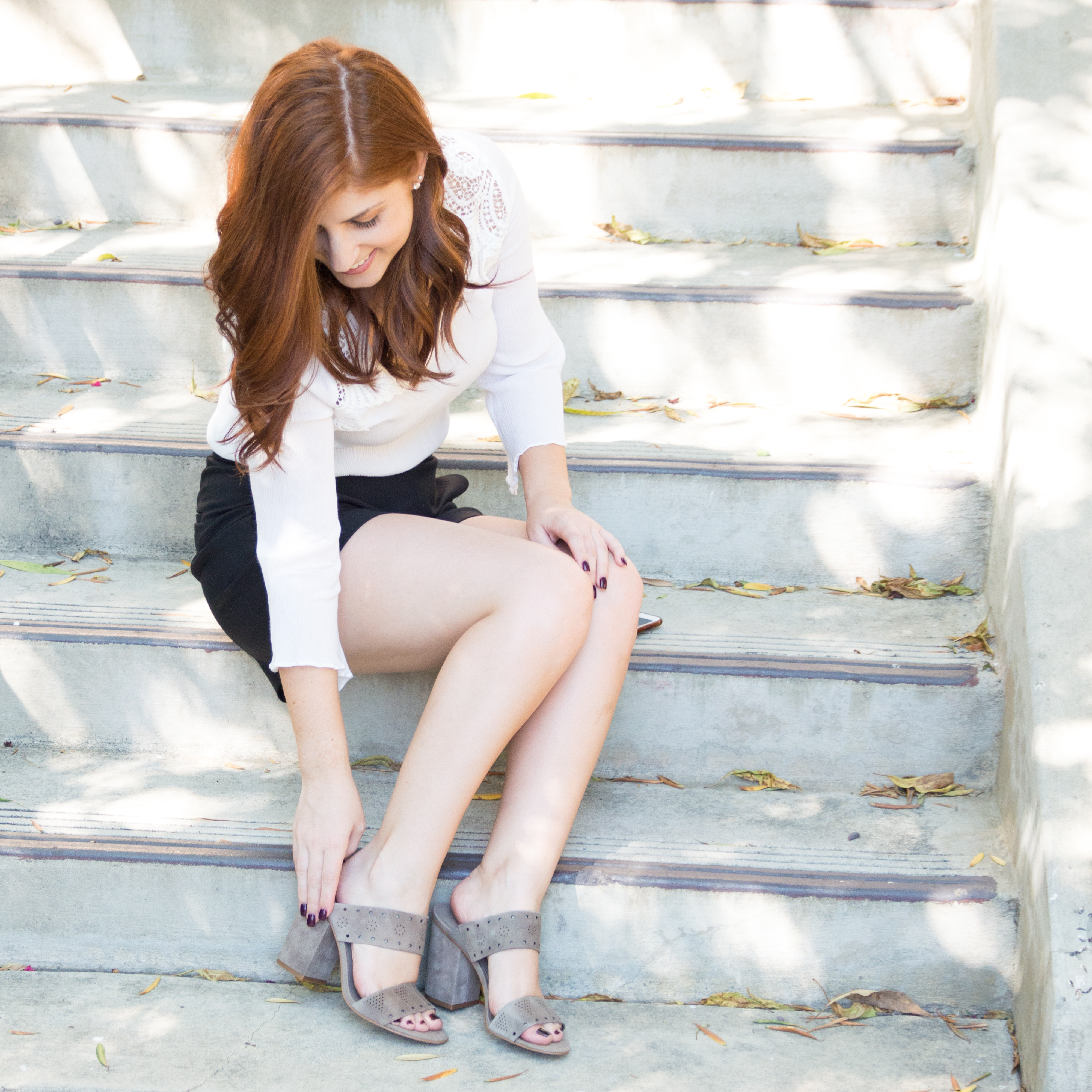 While work weeks are often filled with button down shirts and business attire, weekends are for fun and relaxed style, so for this weekend style guide, I'm sharing the best ways to look polished while still being completely comfortable and chic.
Opt for pieces that add shape with minimal effort
When it comes to effortless style, opting for pieces with built in shape is the best way to go. This can be a dress with a cinched waist, a skirt with a blouse tucked in, or in this case, I'm using high waist shorts. By tucking a loose blouse into the high waist shorts, it creates an hourglass shape to the body. Ultimately this outfit is super comfortable and consists of shorts and a lightweight top, but by using each shape to its greatest advantage, I was able to create an overall body shape which looks effortless and much more put together than if the top weren't tucked in.
Focus on fabrics
To stay as cool, effortless, and breezy as possible, try wearing natural fabrics like cotton, linen, or silk so your clothing is breathable. This will make you feel cooler and more comfortable. While cotton and linen can look a bit rumpled at work, the weekend is the perfect time to embrace these fabrics. Natural fabrics are not only more comfortable, but they're usually better quality as well, meaning that they will last longer.
When it comes to shoes, go for comfort
I'm five feet tall, so you'll almost always find me in heels, but as I've gotten older I've realized the importance of comfort. Regardless of how cute a shoe is, if it's not comfortable I'm not going to wear it. When it comes to weekend style, shoes can always add interest to an outfit, but at the end of the day you want to make sure they're functional too.
If you do want to wear heels, opt for wedge or block heels. They have more support and are easier to walk around in. Plus you won't sink into the ground when walking on dirt or grass. Boat shoes are another favorite of mine for both women and men. They're stylish, classic, and super comfortable.
_______________
When it comes to weekend style, it's about having fun with your clothing while still being comfortable and looking great. Spending so much time during the week in office attire makes is that much more fun to let loose and be completely relaxed on the weekend. If you can't bust out your clothing that's not office appropriate on the weekend, when else are you going to do it?