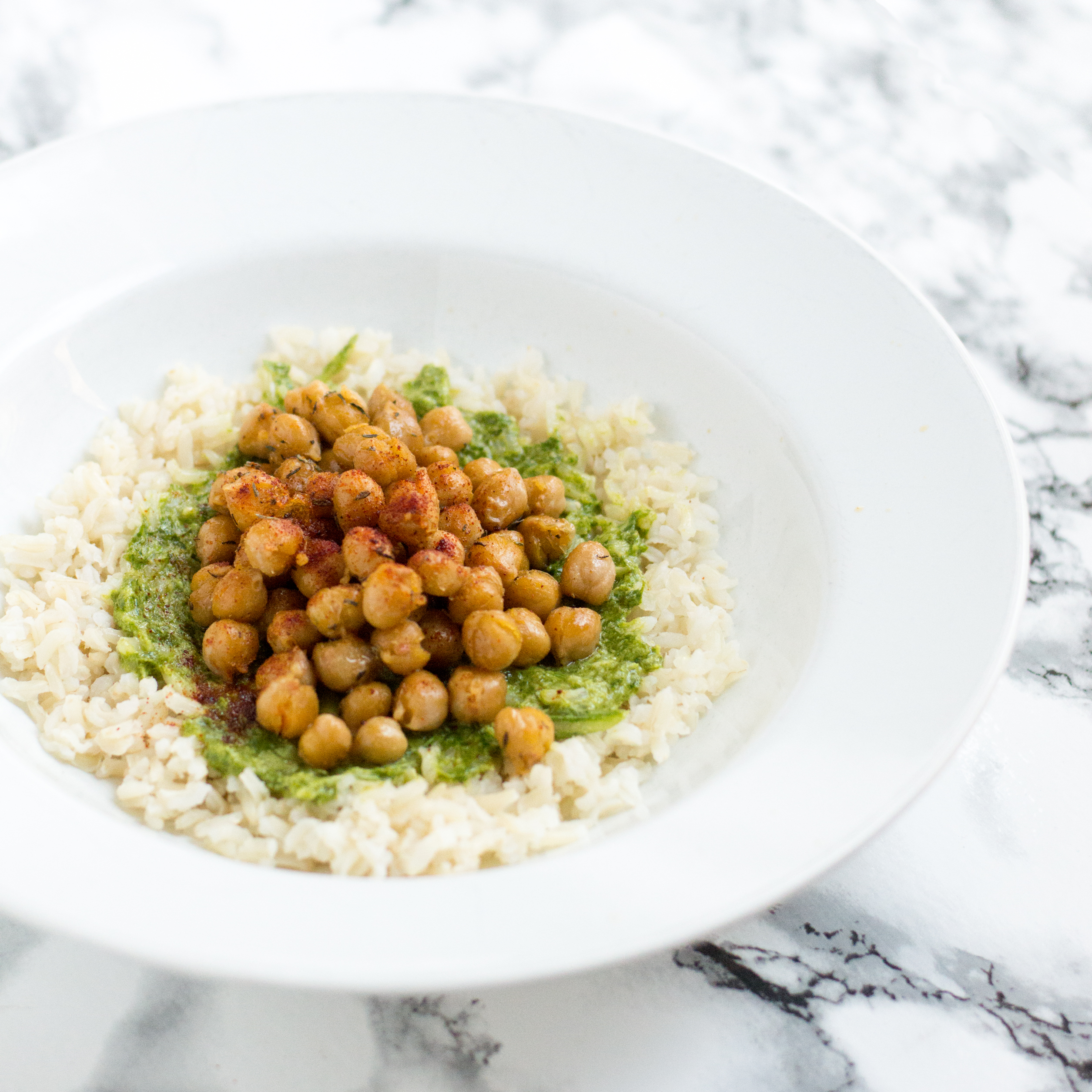 I will be the first one to say that I am not vegan, (I just love cheese too much) but sometimes I'm just not in the mood to cook any meat products, so I came up with this vegan protein bowl. This vegan protein bowl is savory and delicious, and you don't even miss the animal products! It's perfect for a quick and easy meal when you don't feel like cooking, and it's super budget friendly!
Vegan Protein Bowl Ingredients (makes two servings)
1 cup of cooked rice (use whatever you have on hand)
1 cup of arugula
1 tbs Trader Joes garlic dip (or 1 garlic clove)
3 tbs olive oil
1 green onion
Squeeze of fresh lemon juice to taste
1 tsp thyme (dried or fresh)
¼ tsp smoked paprika
¼ tsp onion powder
2/3 cup garbanzo beans, rinsed and drained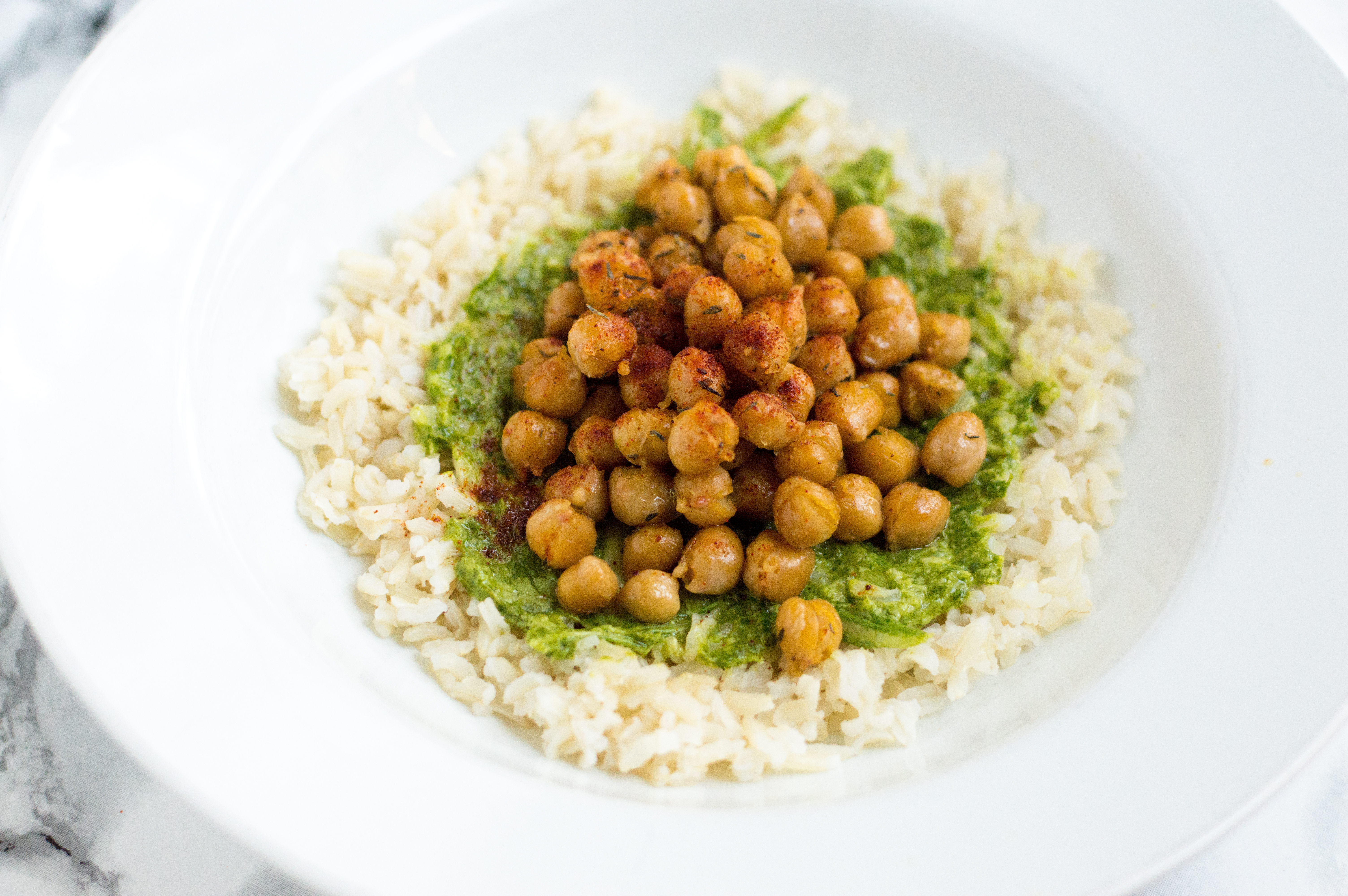 Start by making the pesto. Add arugula, green onion, 2 tbs olive oil, garlic dip if using, (I just like the creamy consistency it gives, but a clove of garlic is fine) a pinch of kosher salt, and a squeeze of fresh lemon juice to a food processor or blender. I used my nutribullet. Blend until smooth, and taste for seasoning. Add more salt or lemon juice if you need it. You can also add more oil to thin it out, but I like it thick.
Next, take the garbanzo beans and pat them dry with a paper towel. We're going to sauté them in oil to get crispy, so you don't want them wet. Add the other 1 tbs oil to a pan with the thyme, paprika, and onion powder, then add in the garbanzo beans. Sauté them for about 5 minutes until they are fragrant, golden brown, and slightly crispy on the outside.
Divide the warm rice between 2 bowls, and top each with the pesto, again dividing it between the two bowls. Then place half of the crispy garbanzo beans on top of the pesto in each bowl and serve. How easy is that?
If you're not vegan, you can totally top this with some cheese or yogurt, but this vegan protein bowl is delicious, healthy, and filling as is! Enjoy!