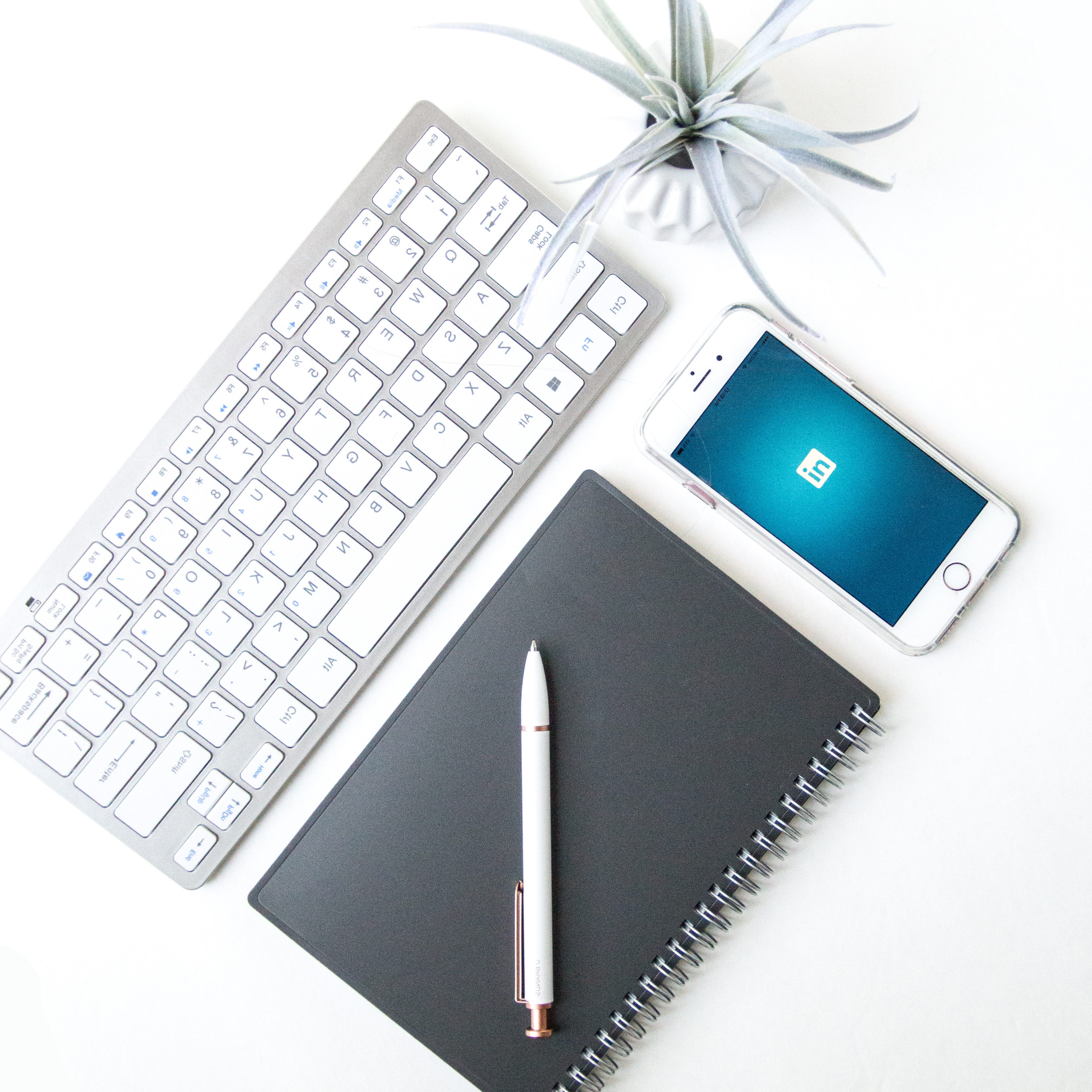 People always ask me if I think LinkedIn is important. The short answer is yes, however creating an account isn't going to be beneficial if you don't know how to optimize your LinkedIn profile. LinkedIn operates the world's largest professional network on the internet, and currently has over 467 million members in over 200 countries and territories. This gives you tons of opportunity to network and leverage your connections, but again, it's important that you learn how to use the platform and all it offers to your advantage. I'm sharing three ways to immediately improve your LinkedIn profile to make it effective for your job search and for your overall career.
Change your headline
The first of the three ways to immediately improve your LinkedIn profile is to change your headline from your most recent job title. Most people don't realize this, but your headline doesn't have to simply be your current job title. You can manually go in and change your LinkedIn headline. You want your headline to grab someone's attention and use key words and phrases so that you come up on keyword searches.
Here's a great example of a headlining statement:
"Accomplished IT professional offering 20+ years of progressive leadership in technical assistance and an expertise in client facing communication"
This statement uses key phrases such as "technical assistance" and "client facing communication" while highlighting this person's extensive experience (20+ years). The statement is much more effective than simply using the job title "Help Desk Manager".
Write a killer summary
Think of your summary as a personal bio that gives the reader more insight as to who you are. Part of writing a killer LinkedIn summary is sharing your voice! Your LinkedIn summary is your opportunity to show others who you are, highlight your personality, and share exactly why you'd be an asset to any company you work for. Do your best to talk directly to and connect with your reader to create your most effective and intriguing LinkedIn summary yet!
For a breakdown on exactly how to write a killer LinkedIn summary, check out this article.
Update your photos
When you want to improve your LinkedIn profile, it's important to have a great profile photo and background photo. Members who include a profile photo receive 21x more profile views and up to 36x more messages. Those are huge numbers you could be missing out on if you don't have a professional profile picture. Part of the beauty of LinkedIn is that it lets you put a face to a name, which subconsciously establishes an emotional connection. You're much more likely to remember someone who you've seen a picture of than simply remembering a name.
As far as a picture goes, you could either take the picture yourself, (make sure you follow these steps) or you can get some professional photos taken (which I highly recommend). Either way, make sure that your photo is in fact professional, and paints you in a professional light.
Similarly, it's important to update your cover photo. Your cover photo or background photo gives you the opportunity to highlight your personality and/or your field of work. If you're feeling stuck on what kind of photo to use, you can simple search for industry related LinkedIn backgrounds online.
________________
LinkedIn can be an extremely useful platform, but in order for it to be effective it needs to be optimized. These three ways to immediately improve your LinkedIn profile will help you leverage the site and use it to your advantage! Good luck!