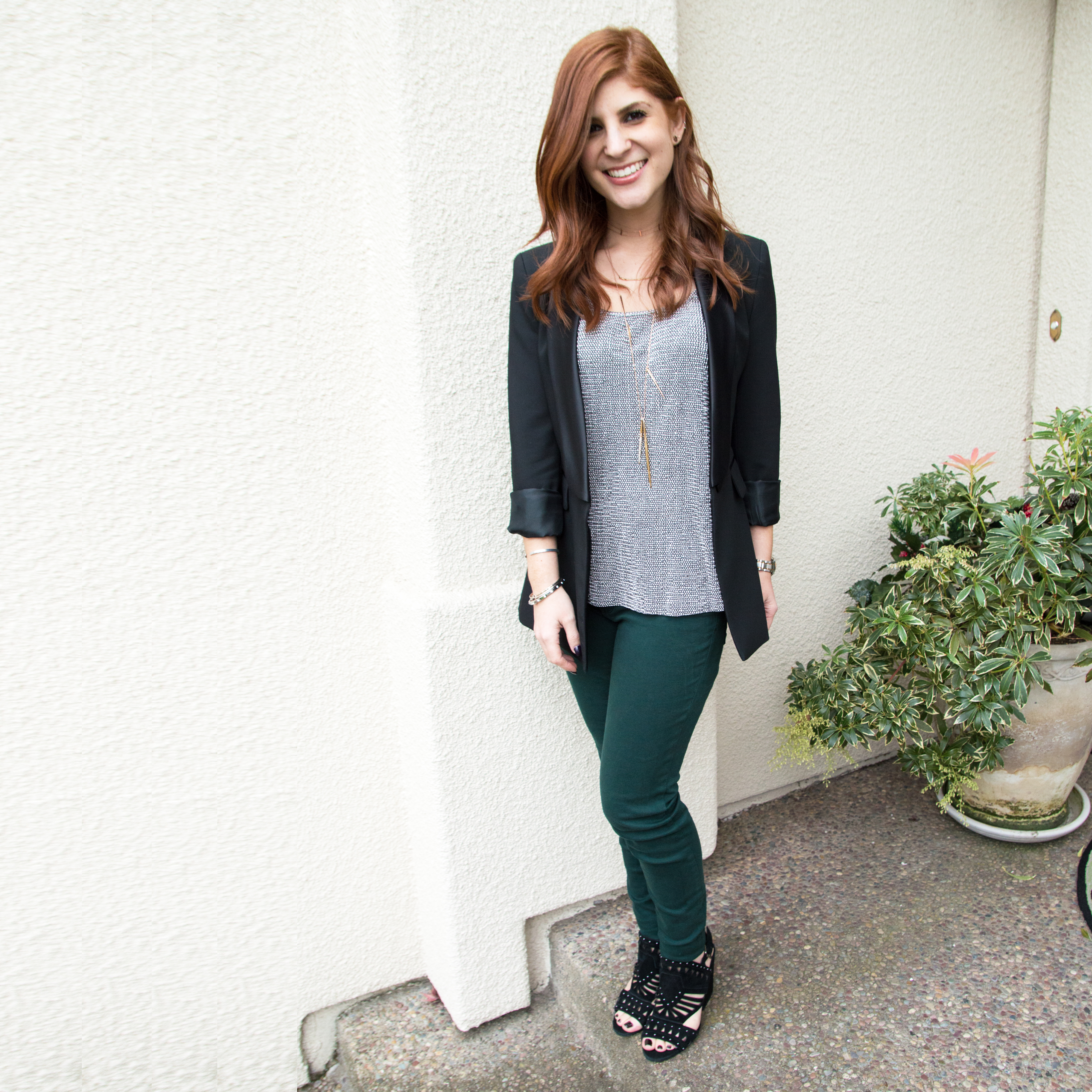 If there's one rule about style I've learned over the years, it's how mixing and matching budget friendly items with investment pieces makes a great wardrobe. I've decided that (for me) it's not worth it to spend a ton of money on expensive t-shirts or tanks, so I'd rather go with the budget conscious items there, but I love investing in key pieces that I can hold on to and integrate into different looks over time. The one item of clothing you should invest in is a great blazer.
Do your research
When I say that the one item of clothing you should invest in is a blazer, I'm not suggesting that you drop an entire paycheck or even a ton of money into a designer piece. All I'm suggesting is that you should do your research and invest in a blazer that fits you well, has good structure and quality, and will last you a while. Going for the super budget conscious pieces probably won't serve you that well when it comes to a great blazer, so take it a step up without completely splurging.
The blazer pictured (one of my favorites) is from Zara, and though it's currently sold out, it is under $100. It's still a purchase that you'll want to think about and make consciously, however it's not a purchase that will completely break the bank.
Focus on fit
One of the biggest mistakes people make when it comes to clothing is focusing on size or brand and not on the fit. Ultimately, an item will look more expensive and more tailored to your body if you focus on what fits you well and flatters your figure instead of how much something costs or what size it is. People often get hung up on what size they are and not what fits correctly. Grab a couple of different options and see what works best on you.
It's important to realize that clothing won't fit everyone the same. Pick items that fit the largest part of your body and tailor the rest. If you pick an item that's too small, the fabric will stretch and pull, creating an unflattering shape. Investing in some simple tailoring will make your clothing look and feel much more custom.
Shop at outlet or discount stores
Shopping at outlets or discount stores is a great way to get a high quality item for less money. Some of my favorite places to shop are Nordstrom Rack, Banana Republic Factory Store, TJ Maxx, and even high quality consignment stores. You can also search online to see if your favorite brand has a factory or outlet store. Many brands offer this option, and more and more are offering online shopping for outlet stores as well! If you know a brand fits you well, researching where you can get a great blazer at a lower price point will help you save a bit of money while still purchasing the item you want.
____________
When it comes to great style, it's all about putting pieces together that flatter your body and create a cohesive look. It's great to find budget items such as layering tops and accessories, however the one item of clothing you should invest in is a great blazer. A great and well fitted blazer will serve you well in a variety of situations, and will last over time.