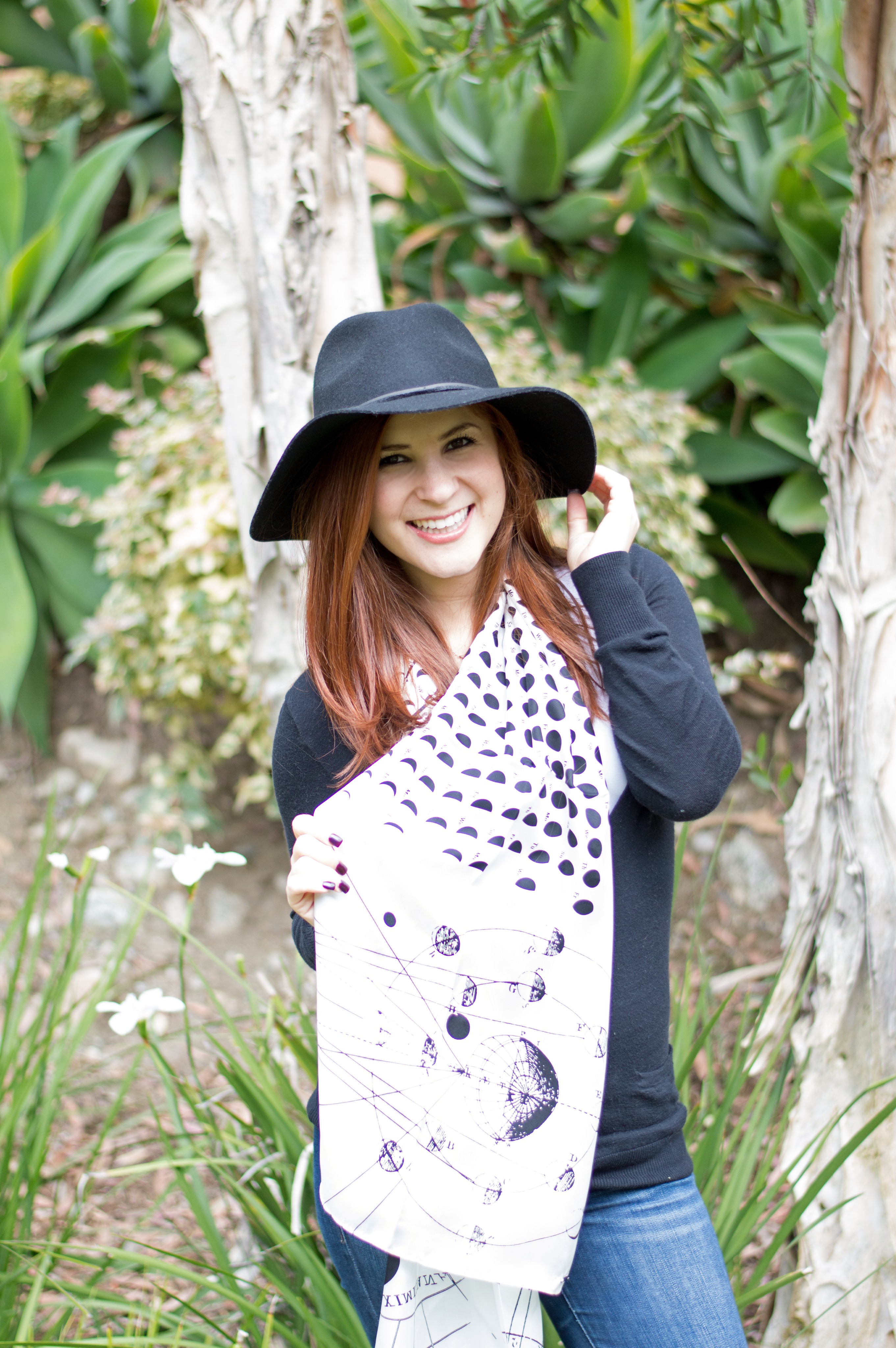 The easiest way to transform your look is to use accessories. Accessories can instantly transform an outfit from boring to fabulous, and can also dictate the vibe of the outfit.
Follow the third piece rule
Put the third piece rule into action. What is the third piece rule? It states that every outfit looks more put together after adding a third piece. This could be a blazer, a jacket, belt, statement necklace, etc. The possibilities are endless, but adding that third piece immediately elevates an outfit. This could be as simple as a pair of jeans, a plain T, and a statement necklace. A third piece is an easy way to elevate your outfit to ensure that you're brunching in style.
Have fun with hats
Hats are a great way to transform your look because there are so many different styles you can embrace. I love all kinds of hats, but if you're new to the hat game, try on different styles until you figure out what you like. I'm a big fan of the felt hat (pictured) because it can be worn throughout the year. When it's chilly out, it keeps your head warm, and when it's sunny, it shades your face. I also love berets because they are versatile and super comfy. One of my all-time favorites is this cashmere version from Nordstrom. It's a good price point and lasts a long time. I've had mine for years and it's just as great as when I purchased it!
Hats come in all different shapes and sizes, and the key to embracing them is finding the style that works best for you. Go on a hat hunt and try on different options. If you search for it, you'll almost surely be able to find a style that you love.
Add patterns and texture with scarves
I tend to stick to neutrals and solids when it comes to wardrobe basics, so almost all of the pattern and texture that comes into my outfits comes from accessories. Scarves are a great way to experiment with pattern, color, and texture because they are fairly inexpensive, and you can be bold with them because it's such a small part of your total look.
This BCBG moon calendar scarf is unfortunately sold out, but it's a great example of fun patterns amping up an outfit. If I were to take away the scarf and hat, my outfit would consist of a plain black sweater and skinny jeans, however the accessories make the look more fun and interesting.
_________________
The easiest way to transform your look is by using accessories. Adding a third piece can create a more polished and formal feel, while adding a hat or scarf can add interest and utility. By using your basic wardrobe staples as a blank canvas, you can change up your look for different events with accessories.
While the basics might be the same, incorporating different accessories can make an outfit appear different. No need to spend money, transform your look by adding different accent pieces.