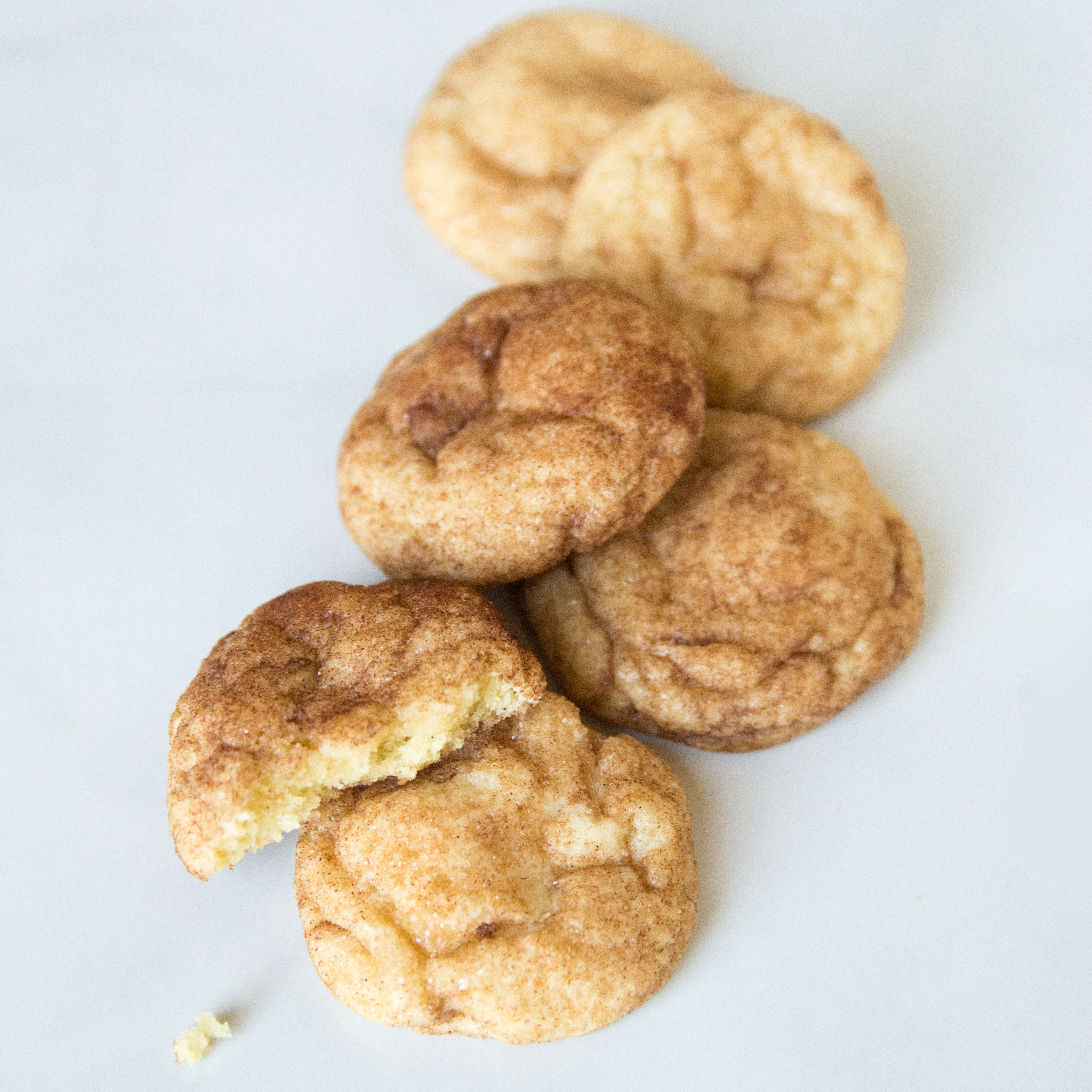 During the holidays, I love to bake, and for some reason I got a craving for snickerdoodle cookies. I hadn't actually made them before, so I scoured the internet to find the perfect recipe. What I discovered was that they were all packed with sugar and seemed too sweet for my taste. I ended up combining a few recipes and reducing the sugar content by half to get this recipe. Low and behold, I tried it and it produced the most delicious, pillowy, not-too-sweet snickerdoodle cookies!
These are perfect for cuddling up with a cup of coffee, and make great holidays gifts! This recipe makes about four dozen cookies.
Snickerdoodle Cookies
1 cup salted butter at room temp
¾ cup sugar + ¼ cup for rolling
1 tsp vanilla bean paste
2 eggs
2 ¾ cups flour
2 tsp cream of tartar
1 tsp baking soda
2 tsp cinnamon
Preheat oven to 350°F.
Cream the butter and ¾ cup of sugar until light and fluffy, next add in the vanilla bean paste and the eggs, one at a time and mix until everything is well combined. Combine flour, cream of tartar, and baking soda in a separate bowl. Add the dry ingredients into the wet in 2-3 batches, mixing until everything is incorporated after each addition of dry ingredients.
Once you have the dough ready, mix the additional ¼ cup of sugar with 2 tsp of cinnamon in a separate bowl. Scoop out heaping scoops of dough with a mini ice cream scooper into the cinnamon sugar, rolling them around so they are completed coated in the sugar mixture. Once they are coated, roll the dough into balls. And place on a parchment paper or silicone baking mat lined baking sheet. These will spread and puff up a bit, so leave about two inches in between each cookie.
Bake the snickerdoodle cookies for 7 minutes at 350 degrees. Leave them on the baking sheet to cool for 5-7 minutes, then transfer to a wire rack to cool completely.
Enjoy!