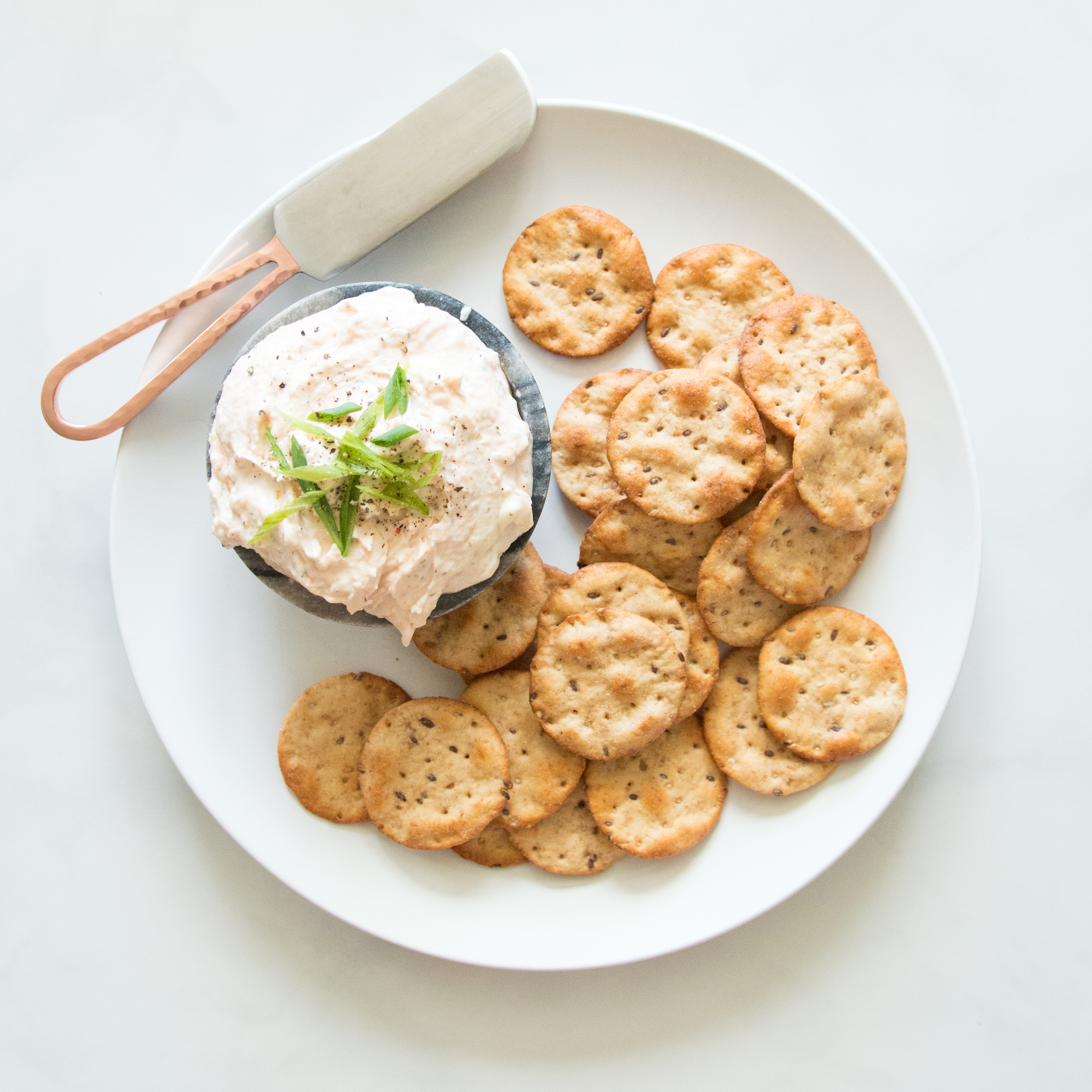 Smoked salmon or "lox" is a common brunch and appetizer item, but I wanted to create a simple and easy way to enjoy it. This reduced guilt salmon dip is packed with flavor, comes together in minutes, and is a great addition to any party. It also makes for an easy breakfast if you swipe it onto a piece of toast or a bagel, and if you want to get really fancy with it you can roll it up and bake it in puff pastry to easily impress your guests.
Reduced Guilt Salmon Dip Ingredients:
½ cup light cream cheese
¼ cup plain Greek yogurt (I use 2% but you can use anything from fat free to whole milk Greek yogurt)
¼ tsp dill
¼ tsp lemon zest (from about half a lemon)
½ tsp fresh lemon juice
Fresh cracked black pepper to taste (I used about ¼ tsp)
4 slices of smoked salmon (about 4oz)
Green onion for garnish (optional)
The recipe literally could not be any easier. Add all of the ingredients to a food processor and blend until smooth.
Note**** if you don't have a food processor, you could simply chop up the salmon and mix all of the ingredients together, but you will be left with a chunkier dip and it will take a bit more time. Either way it will be delicious.***
Once you get the reduced guilt salmon dip to the consistency of your liking, garnish it with sliced green onion, or if you have it, sprinkle the top with Trader Joes Everything Bagel Seasoning! Serve alongside sliced vegetables, crackers, or anything else you find appetizing. This reduced guilt salmon dip will keep for about a week or so in an airtight container in the fridge.
Enjoy!