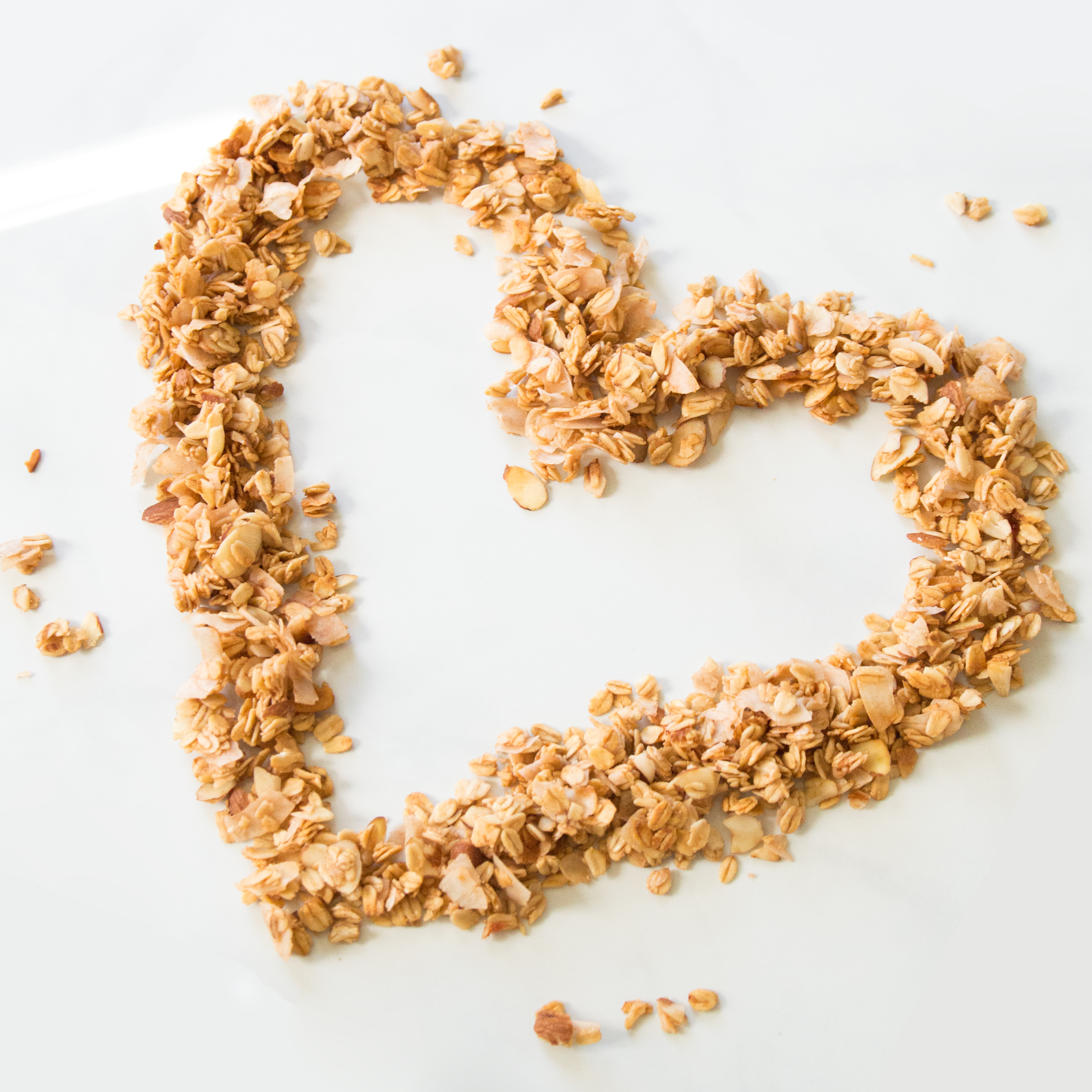 Guava is definitely one of my favorite fruit flavors, and I try to integrate it into a lot of different recipes. I've used is as a filling for jelly donuts, and often eat it with cheese as a snack. This pink guava granola recipe fuels my love for the tropical fruit, so trust me when I tell you that this granola is GOOD! I actually came up with this recipe because I was inspired by this blueberry granola recipe I saw on The Chew.
The melted guava paste becomes sort of a syrup which coats all the granola ingredients and gives them a fruity flavor and pretty pink hue. Note that you can purchase guava paste on Amazon, however you can find it in most Hispanic markets, and I even find it often at our local 99 cents store!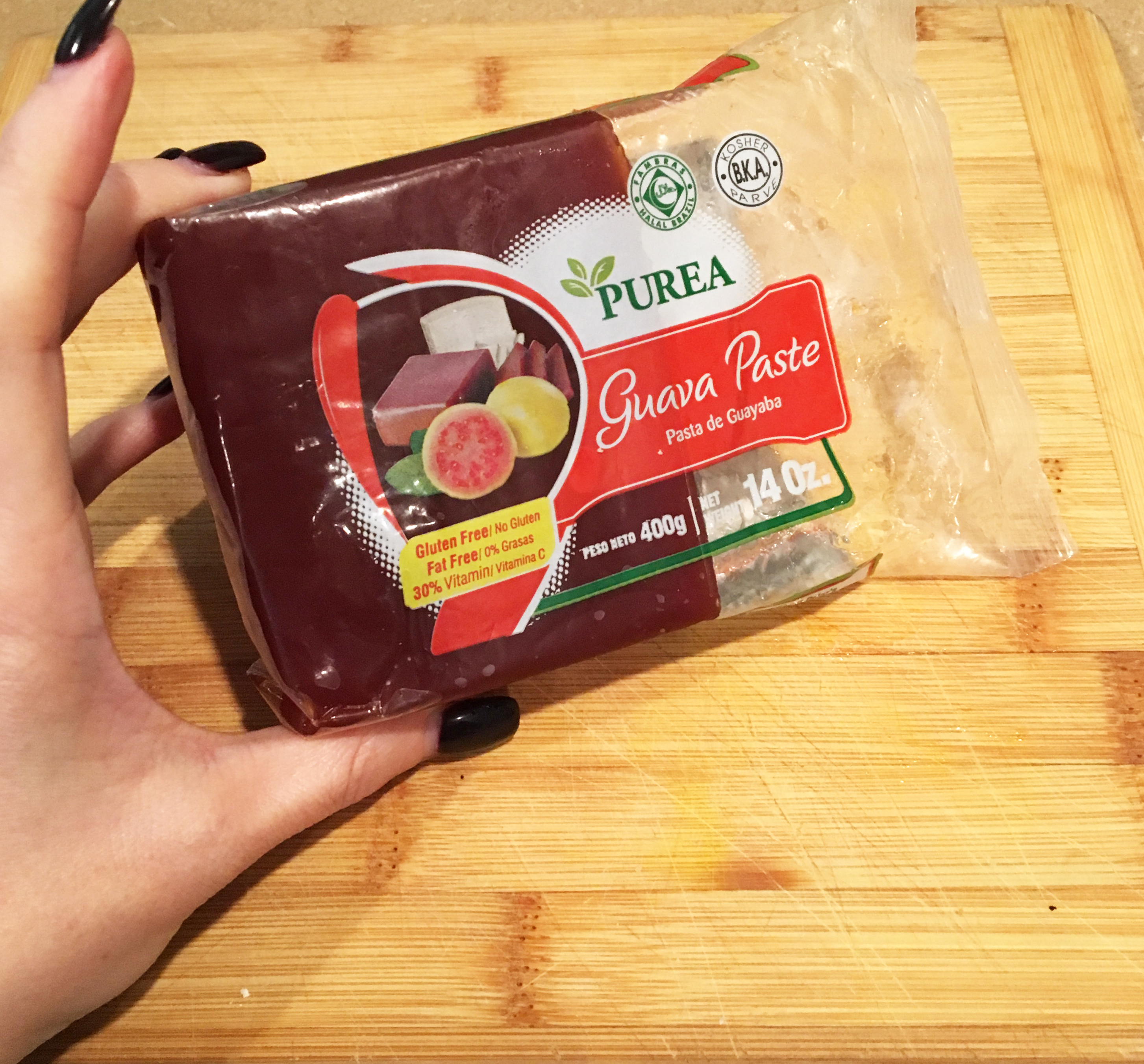 Pink Guava Granola Ingredients:
1 ½ inch by 3 ½ inch slice of guava paste, cut into small cubes
½ cup water
¼ cup coconut oil
1 tsp vanilla extract
¼ tsp kosher salt
3 cups of rolled oats
1 cup of shredded unsweetened coconut
½ cup of raw sliced almonds
Preheat the oven to 350 degrees.
Start by making the guava syrup. The guava paste comes in a block, so you'll have to melt it down into a syrup to coat the granola ingredients. It's a bit of a pain, but worth it.
Place the cubed guava paste into a small saucepan, and add the water. Simmer over medium heat, whisking until the guava paste breaks down and becomes the consistency of a thin jam or syrup. This will take about 5-10 minutes, and you will end up with about ¾ cup of guava syrup.
**Note** you can make a larger batch of the guava syrup and keep it in the fridge for future use.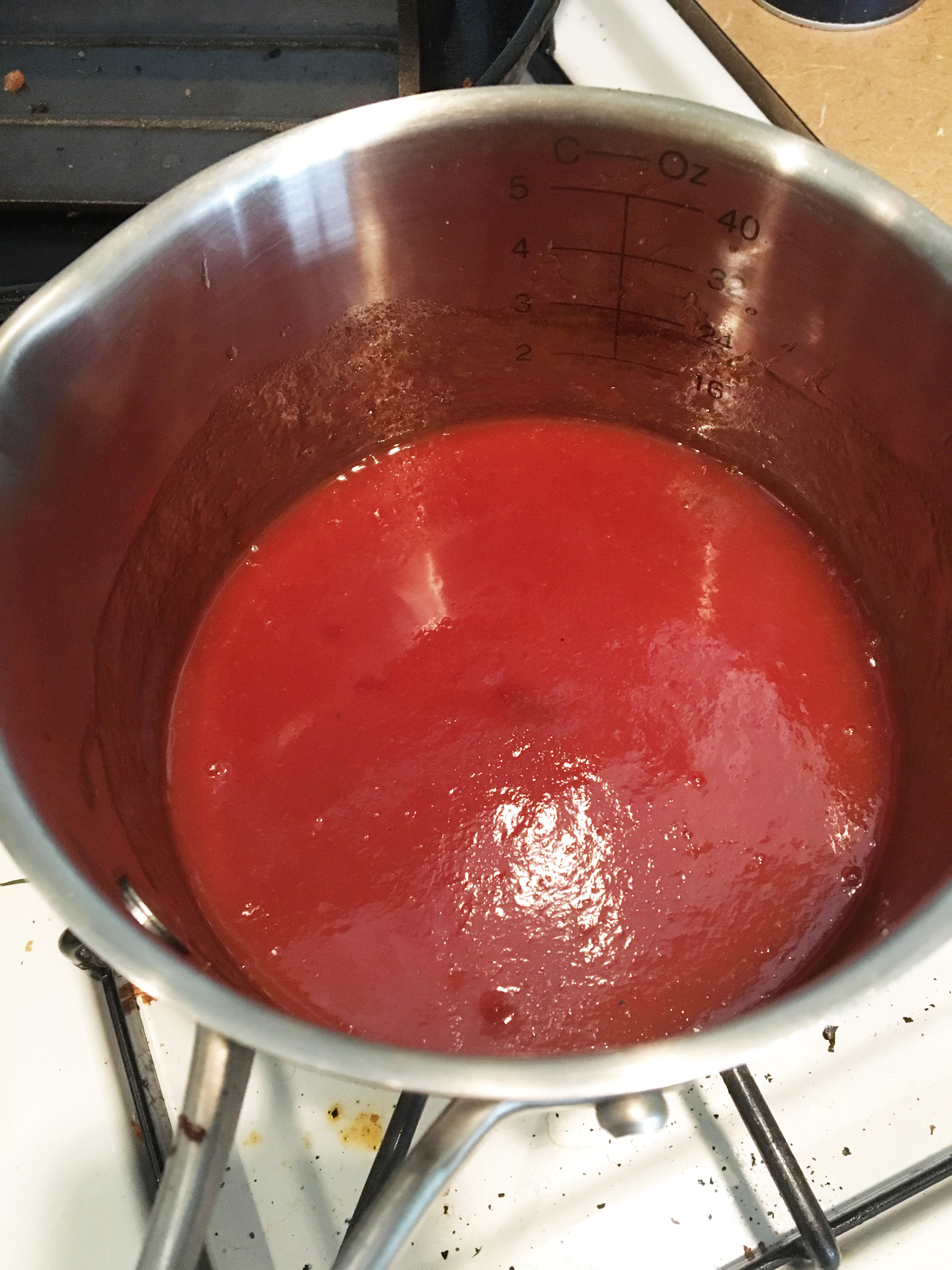 Once the guava has been melted down into a smooth mixture, add in the coconut oil, vanilla extract, and salt, and whisk to combine.
In a separate bowl, mix the oats, coconut, and sliced almonds until everything is equally distributed throughout the mixture. Next, pour the guava syrup over the oats, and mix until everything is evenly coated and slightly pink.
Line a baking sheet with parchment paper or a silicone baking mat, and transfer the pink guava granola onto the baking sheet, spreading it out into one even layer.
Bake the pink guava granola at 350 degrees for 20-25 minutes until it gets slightly golden and crunchy. Half way through, remove the granola from the oven and stir it up on the baking sheet and move it around so everything bakes evenly.
Once baked, let it cool completely, then store in an airtight container. This pink guava granola is delicious by the handful, or served over milk or yogurt for breakfast. Enjoy!