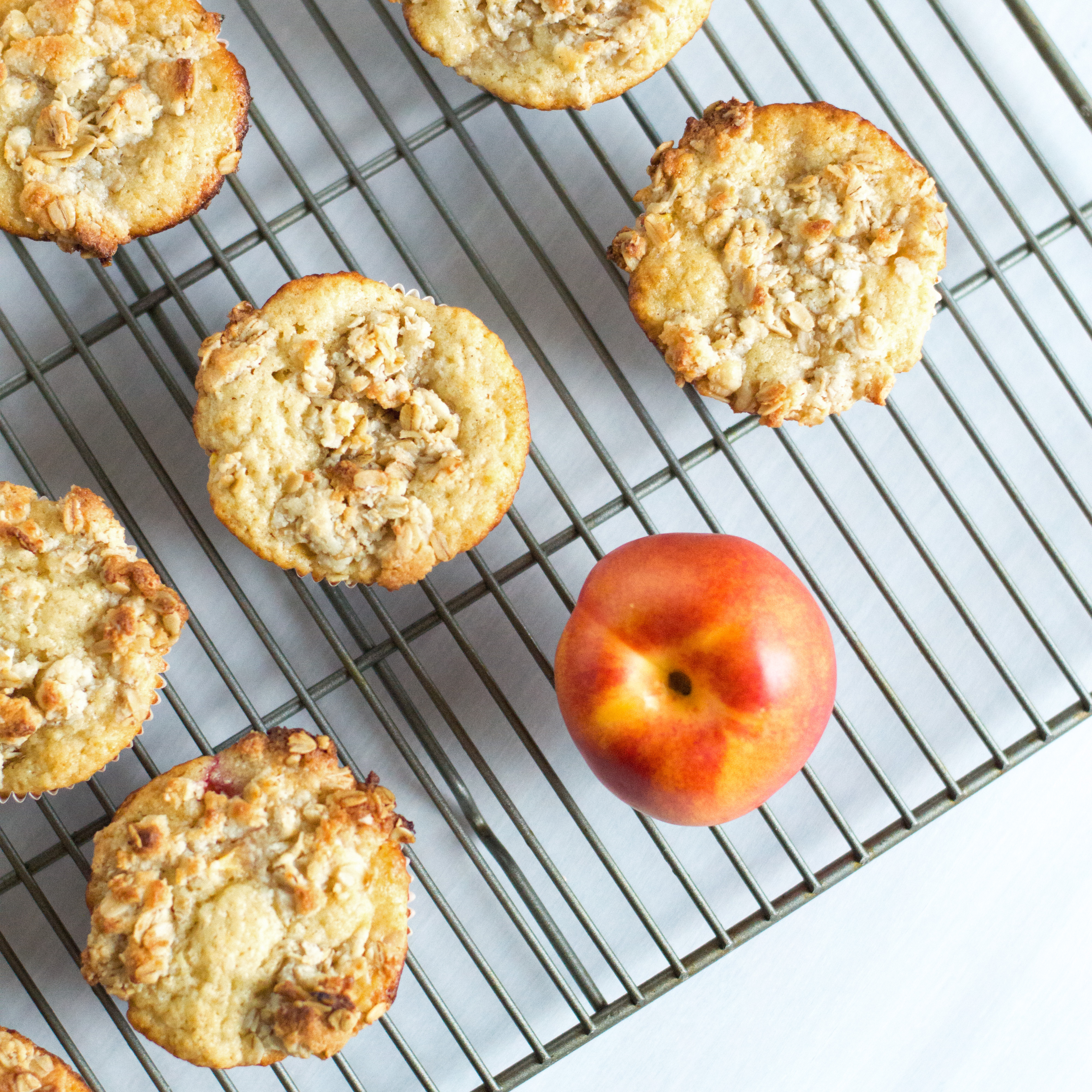 I love to keep healthy muffins on hand because they're a great way to keep portion size in control, and they're perfect for a snack or meal on the go. I saw the most beautiful nectarines at the store, and had some almond paste in my freezer, so I came up with these nectarine and almond crumb muffins. They sing the flavors of summer and are a great way to use the delicious stone fruit that's currently in season!
Nectarine and Almond Crumb Muffins
1 egg
1/3 cup canola oil
1/3 cup plain nonfat Greek yogurt
½ tsp vanilla bean paste
2 tbs milk
½ cup sugar
1 ¼ tsp baking powder
½ cup oat flour
½ cup all-purpose flour
1 nectarine, cut up into ¼ inch pieces
Crumb topping
5oz (about 5 tbs or ½ stick of almond paste)
¼ cup rolled oats
2 tbs salted butter
Start by mixing egg, oil, yogurt, vanilla bean paste, milk, and sugar together in a mixing bowl. Next, in a separate bowl combine the flours and baking powder, and add that to the wet ingredients. Fold to combine until all of the dry ingredients are moistened. Finally, fold in the chopped nectarines so they are evenly distributed throughout the batter.
Using an ice cream scoop, scoop the batter into a muffin tin lined with paper liners. This mixture makes 10 muffins.
Next work on the crumb topping. Add the crumb ingredients into a mixing bowl, then using a pastry cutter, cut all of the ingredients together until a rough crumb mixture forms. (See picture below)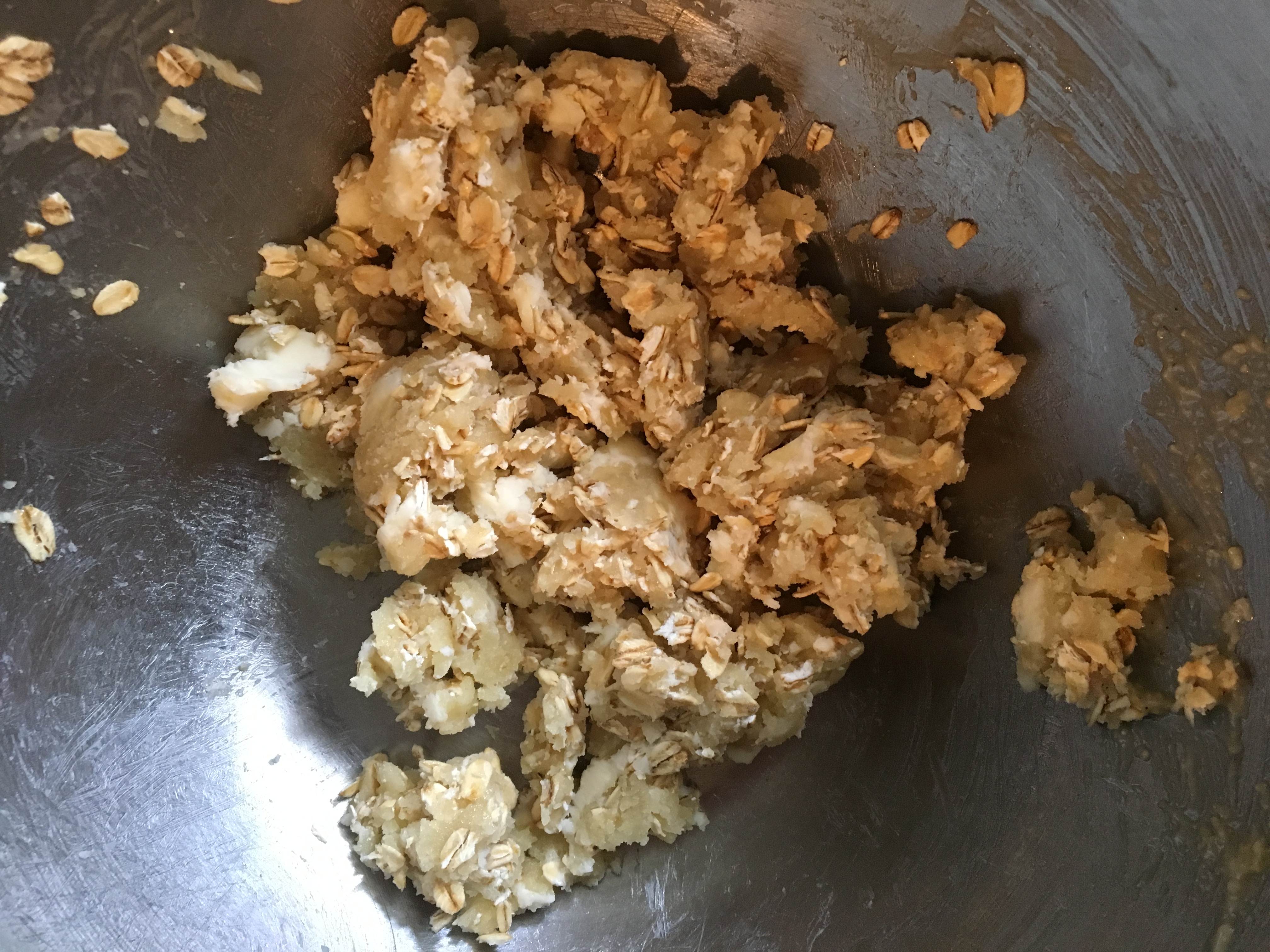 Evenly distribute this mixture on top of the nectarine and almond crumb muffins (this is the "crumb" part) and bake at 400 degrees for 15-17 minutes until a toothpick inserted in the center comes out clean.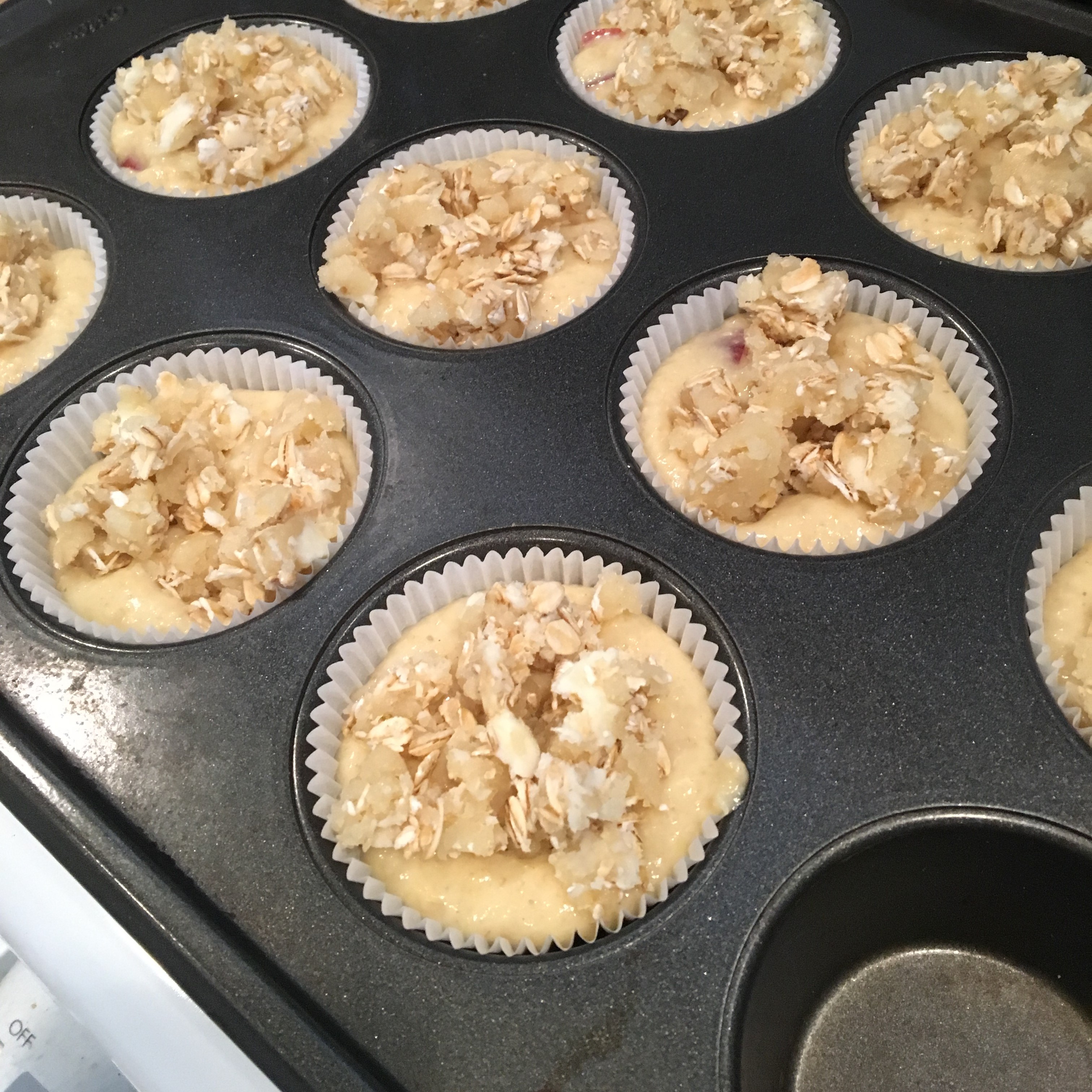 These nectarine and almond crumb muffins are an ode to summer and all of the delicious fruits in season. If you don't like nectarines, you could substitute them with any fruit you'd like. Peaches, strawberries, and apricots come to mind, but almost any fruit would work well here.
Enjoy!