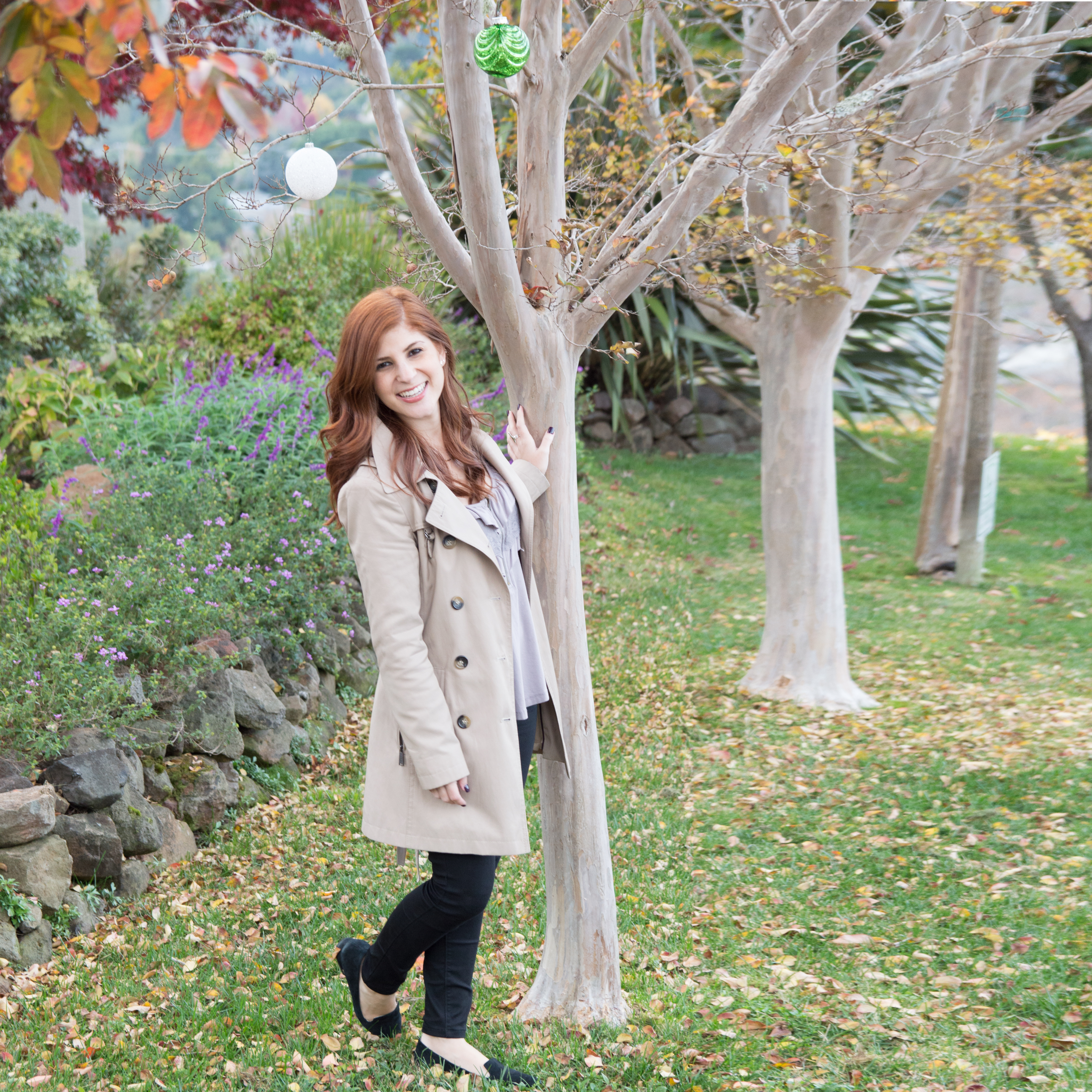 The classic trench coat is a wardrobe staple for me, so today I wanted to discuss how to style a trench coat for any occasion. The best part about a trench coat is that it really works over any outfit, and can be layered up to stay warm, or worn as a lighter jacket in warmer climates.
Start by finding the perfect trench
I searched high and low until I found the perfect trench coat for me, and I eventually ended up with this one. I wanted to find something that was well made, affordable, and had a detachable hood that I could take on and off based on the weather. Honestly my favorite part about this jacket is the large hood it offers, because it's perfect for the rainy or foggy weather.
Layer it to stay warm
When talking about how to style a trench coat for any occasion, the most important thing to remember is how versatile the piece is. Because of the beige color I chose, this jacket literally goes with anything, so it's the perfect jacket to throw on over sweaters to layer up and stay warm. Similarly, it works as a great outer jacket when you have to go somewhere in the rain but still want to look put together. Note that most trench coats are water resistant which means you can quickly run from the car to your indoor event, however this is not a jacket that will keep you from getting drenched if you're standing outside. It is however perfect for running errands while looking totally put together!
Wear it over dresses
I love the juxtaposition of a feminine and slightly formal dress such as a sheath dress or pencil cut skirt with the trench coat. The trench coat is a great overcoat for dresses, and it will also add some shape to a less form fitting dress.
Wear it like you would wear a blazer
It's easy to get stuck in a rut of wearing the same thing over and over again. I often revert to wearing a blazer, so a fun way to switch things up (especially in cooler temperatures) is to wear your trench coat like it is a blazer. Throw it on over a t-shirt and skinny jeans for an upgraded look, or wear it with a pair of slacks and a button down shirt for work. This versatile piece works with any outfit, and if you think of it as a blazer, you'll be able to find even more outfits and uses for it!
_______________
Wondering how to style a trench coat for any occasion? It's simple! This wardrobe staple can be dressed up or down, and if you stick to the beige color, it is truly a neutral jacket that you can wear with any outfit.