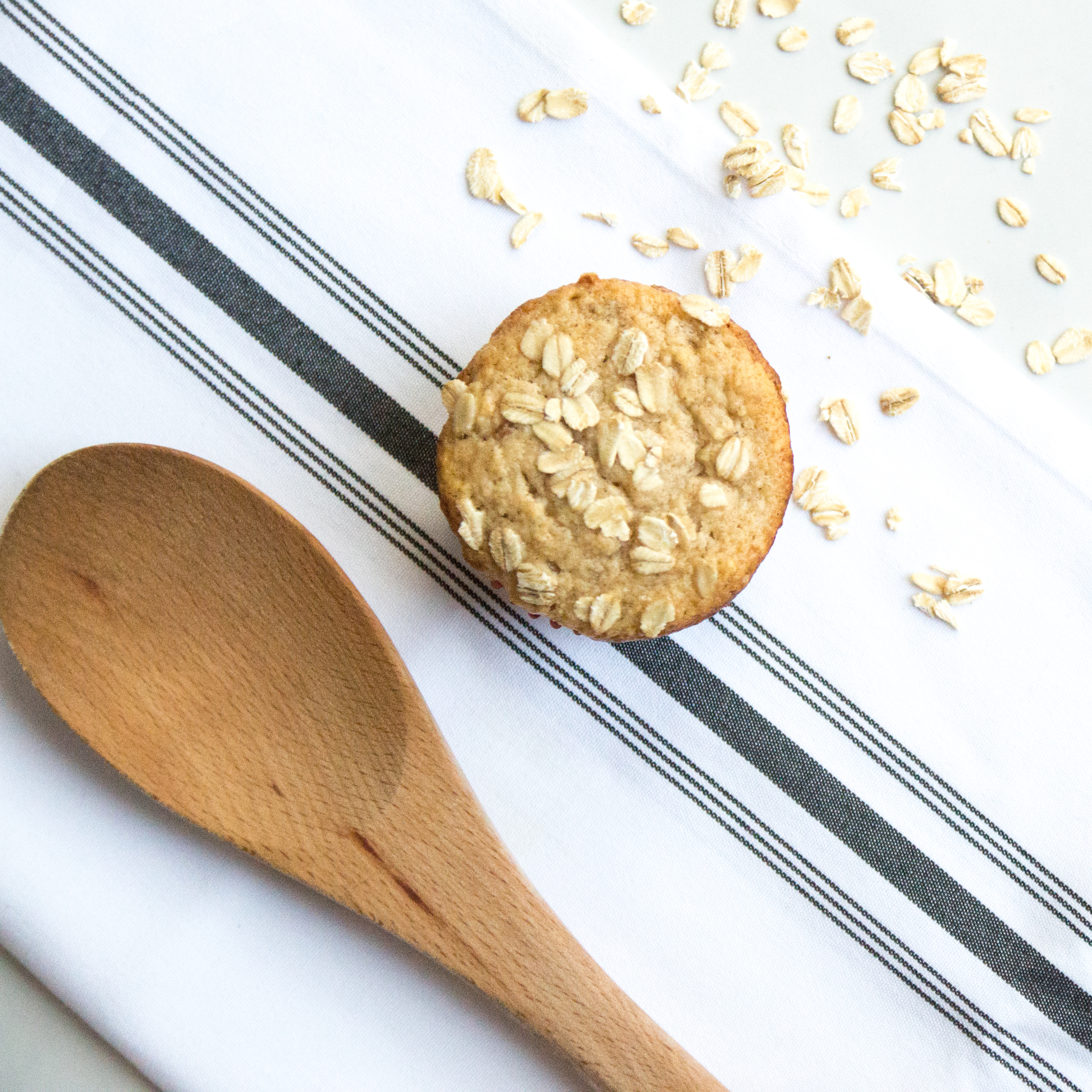 It's apple season, so apples are everywhere. Apple is an iconic fall flavor, but on top of that, the fruit is packed with fiber which makes it great for a filling breakfast or snack. These healthy spiced apple and oat muffins pack a double dose of fiber from the apples and oats, plus get some protein from Greek yogurt. These healthy and delicious muffins are the perfect way to celebrate fall while still keeping your health on track!
Healthy Spiced Apple and Oat Muffins:
1 egg
1/3 cup canola oil
1/3 cup plain nonfat Greek yogurt
1 tsp vanilla bean paste
½ cup sugar
1 ¼ tsp baking powder
½ cup oat flour (rolled oats ground to flour consistency)
½ cup all-purpose flour
½ cup whole rolled oats + more for garnish
¼ tsp kosher salt
1 gala apple, cubed into ¼ inch pieces
¼ cup water
1 tbs lemon juice
1 tbs honey
½ tsp cinnamon
¼ tsp nutmeg
¼ tsp dried ground ginger
1 tsp cornstarch
Preheat oven to 400 degrees.
Start with the apples. Place the chopped apple in a small pot with water, honey, lemon juice, and spices, and mix to combine. Put the lid on and steam the apples over low/medium heat for 5-8 minutes until they are soft but still have texture. You want the apples to hold their shape. When the apples are done, add in the cornstarch and stir to combine. Continue to stir over heat for 1 minute to thicken, then turn the heat off and set the apples aside. Try to get as many of the cornstarch lumps out by mixing the apples, but don't worry if there are still some lumps. This mixture will resemble apple pie filling.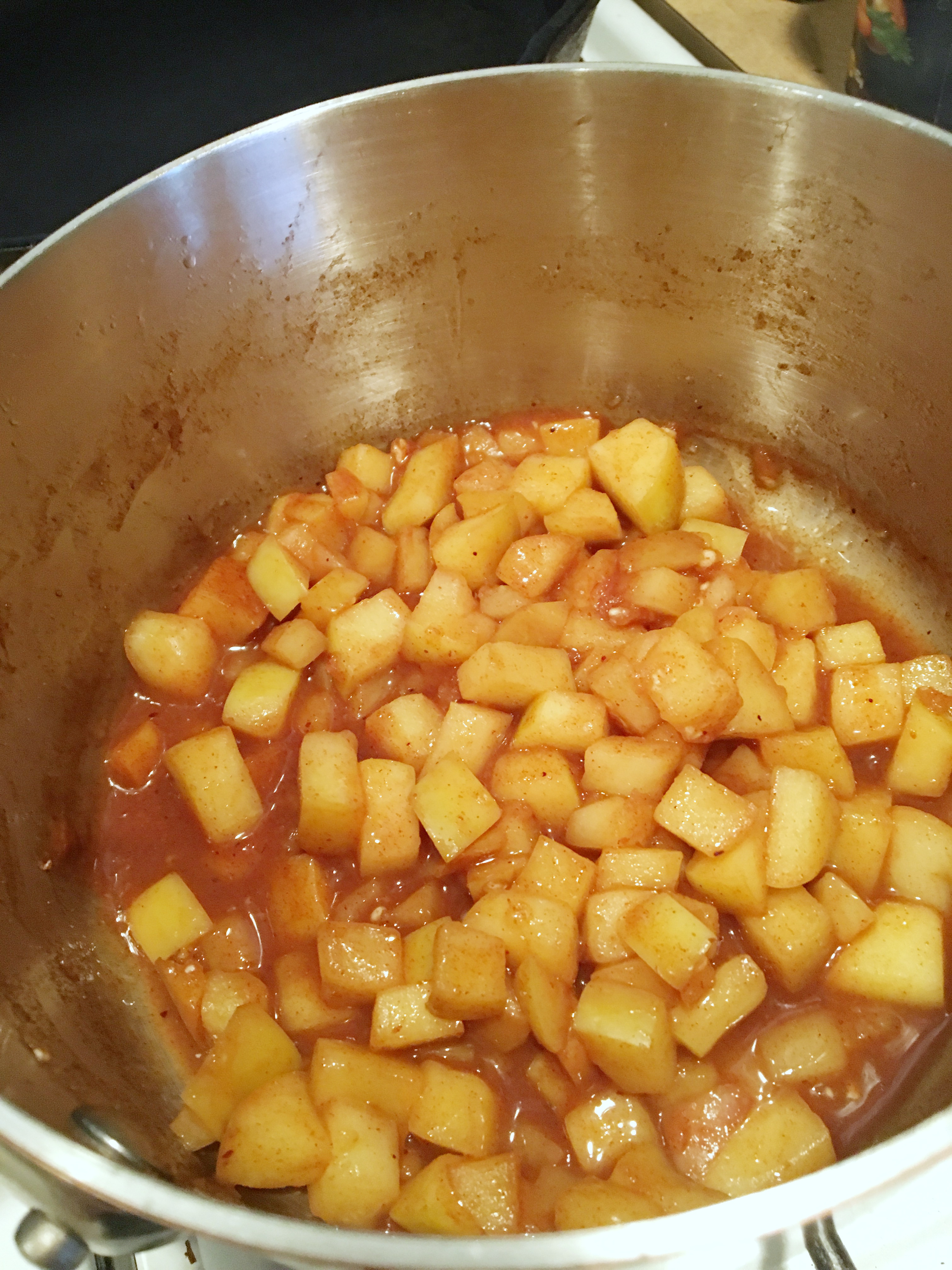 Next, mix the egg, oil, yogurt, vanilla bean paste, and sugar together in a mixing bowl. Next, in a separate bowl combine the flours, rolled oats, and baking powder, and add that to the wet ingredients. Fold to combine until all of the dry ingredients are moistened. Finally, fold in the apple mixture so it is evenly distributed throughout the batter.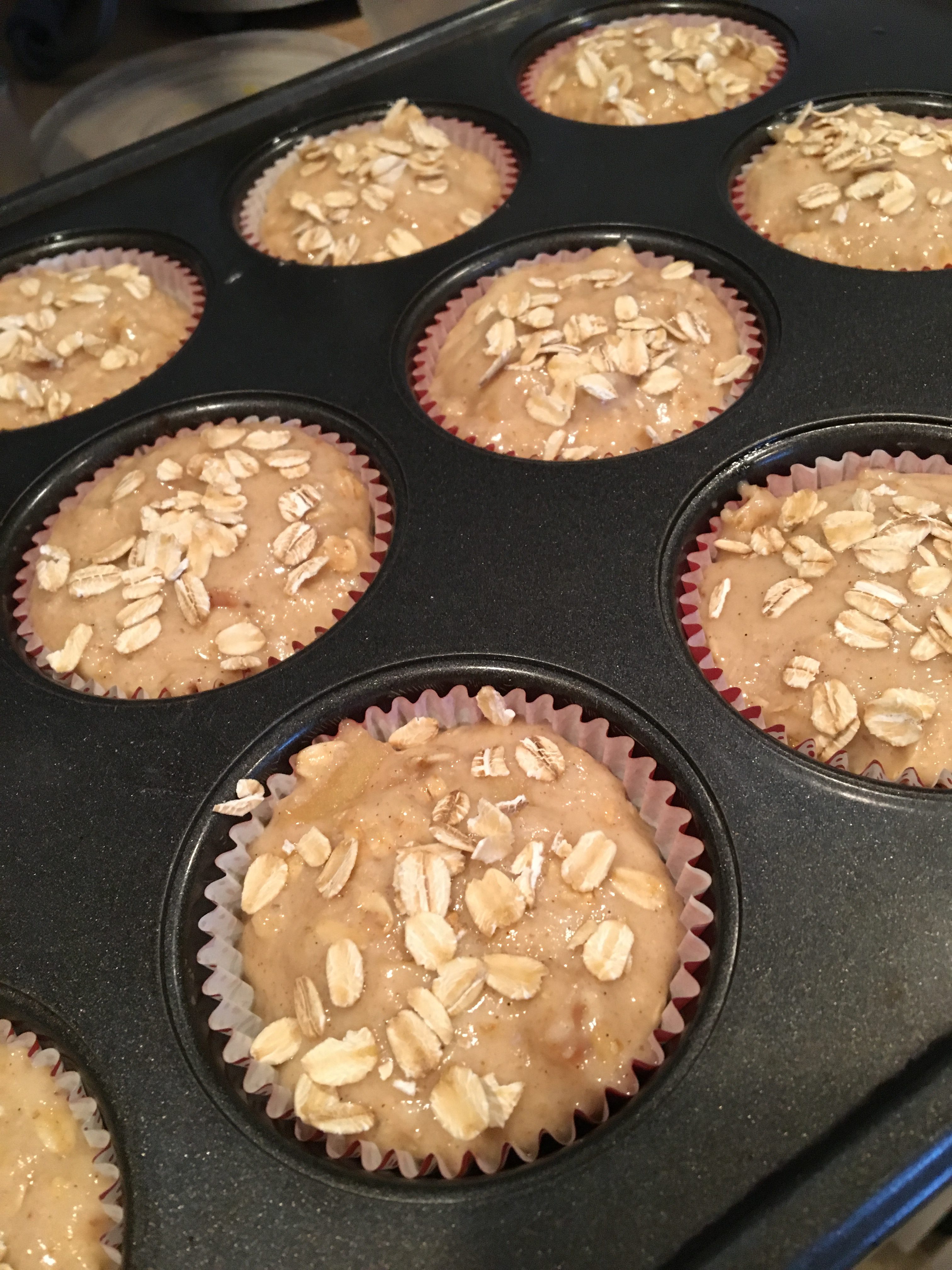 Using an ice cream scoop, scoop the batter into a muffin tin lined with paper liners. This mixture makes 12 spiced apple and oat muffins. Top each muffin with additional rolled oats, and bake at 400 degrees for 13-15 minutes until a toothpick comes out clean. These spiced apple and oat muffins come out incredibly moist, and keep well in the fridge. They are filling and perfect for breakfast or a snack. Happy baking!