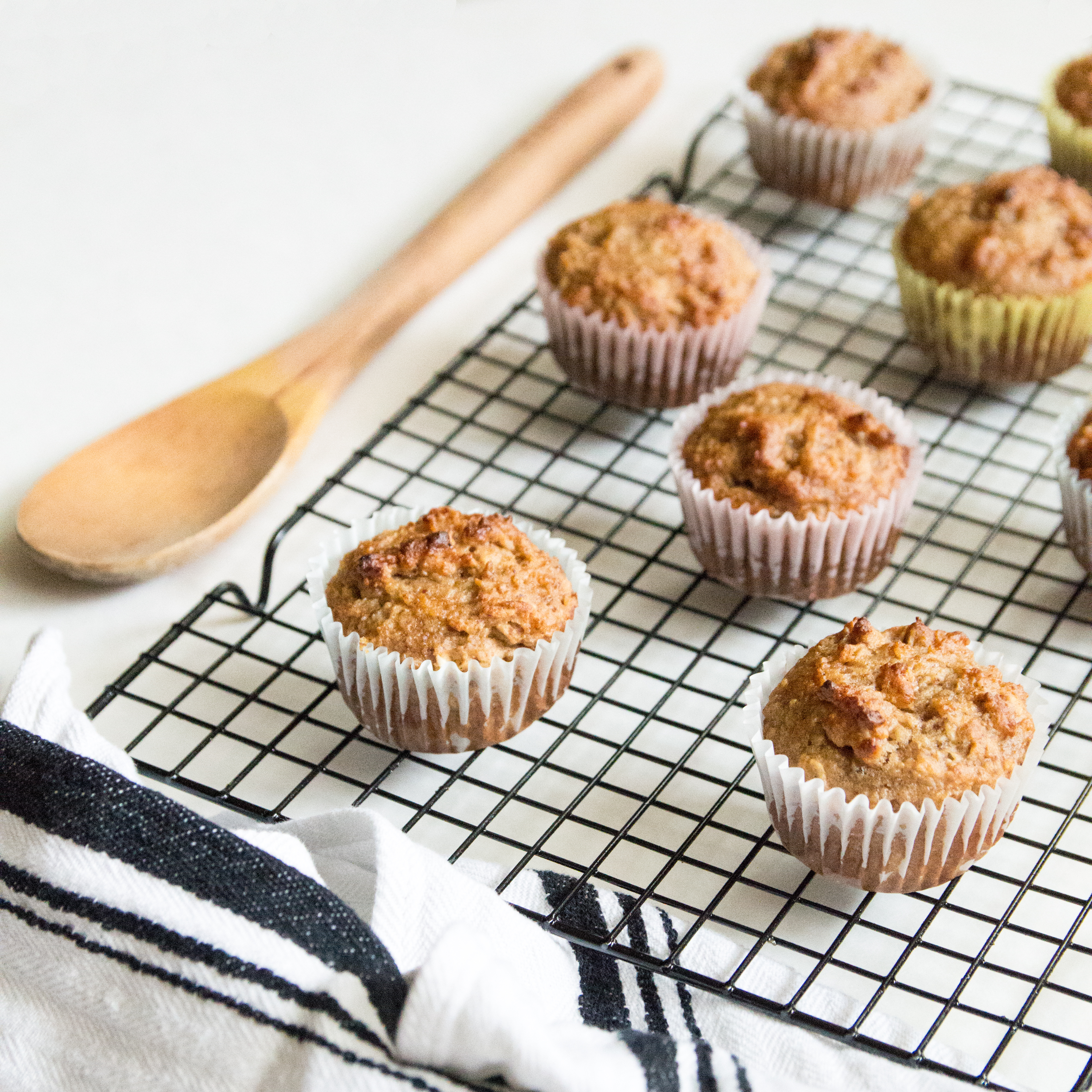 I have a huge sweet tooth, so I'm always looking for ways to make sweet treats that are both healthy and delicious, and these date and almond muffins meet both of those requirements. They are sweetened completely with dates, so there's no refined sugar, and the dates give the muffins a deep and rich flavor. These healthy date and almond muffins also use very little white flour, and get most of their bulk form almond flour and rolled oats, which makes them filling and packed with fiber.
Note*** I did not have pre-soaked dates, so I brought them to a simmer in water to rehydrate them quickly, however if you have dates that you have pre-soaked in water, you can just use those without additional water and skip the step of simmering the dates until they are soft.
Healthy Date and Almond Muffin Ingredients
½ cup dried deglet dates (about 13 or 14 dates)
¼ cup water
½ cup almond meal
½ cup all-purpose flour
¾ cup rolled oats
1 ¼ tsp baking powder
¼ tsp baking soda
1/3 cup vegetable oil
1/3 cup Greek yogurt
1 tsp vanilla bean paste
1 egg
If you're using dried dates that have not been rehydrated, (see note above) add the dates and water to a small saucepan and simmer for 10 minutes until they are soft. Set aside to cool slightly.
Next, combine the flour, almond meal, oats, baking powder, and baking soda in a bowl and mix so that everything is equally distributed.
Once the dates have cooled a bit, blend the dates and liquid, oil, yogurt, vanilla bean paste and egg in a blender until smooth. Add the blended wet ingredients into the dry ingredients and mix until everything is combined and all of the dry ingredients have been moistened.
Line a muffin tin with paper liners, and using a standard ice cream scoop, scoop dough into muffin liners so that there are 12 equally sized muffins.
Bake these healthy date and almond muffins at 400 degrees for 12 minutes until they are slightly golden and cooked through. I've been eating a muffin spread with a dollop of ricotta cheese for breakfast, and it keeps me full for hours! These healthy date and almond muffins also make a great snack for work, or as an after-school snack for kids.
Enjoy!