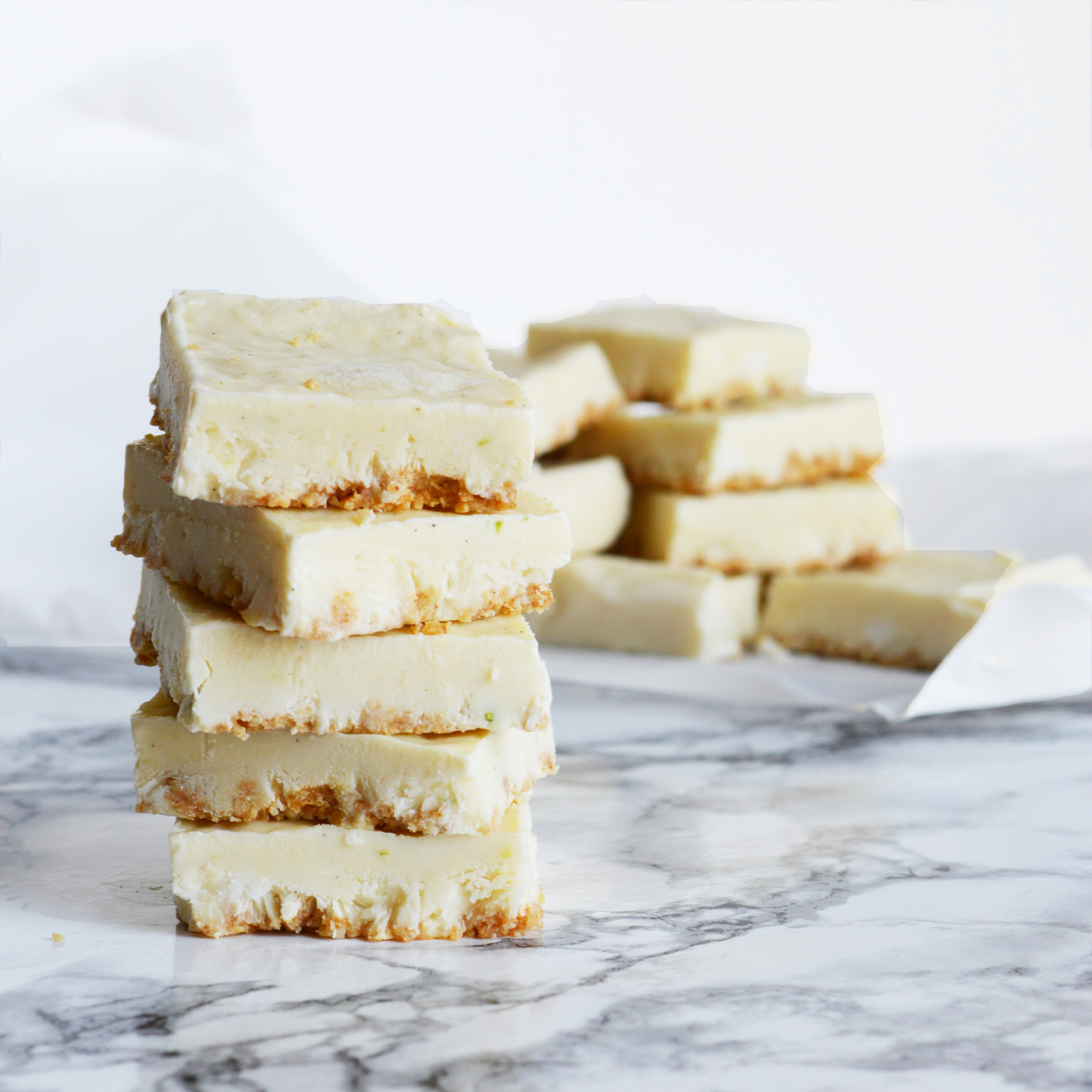 Key lime pie is one of those iconic summer dishes that immediately transports you to the tropical Florida Keys, however it is usually laden with fat and sugar. These frozen key lime bars have all of the flavors of traditional key lime pie, but are much lower in fat and sugar, and have a punch of protein from the addition of Greek yogurt.
Make them ahead of time and store in the freezer for a quick summertime treat, or simple make ahead dessert sure to please your guests.
Frozen Key Lime Bar Ingredients
6 graham crackers
¼ cup shredded, unsweetened coconut
2 tbs melted salted butter
1 14oz can of sweet and condensed milk
2 cups of plain, nonfat Greek yogurt
Zest of one lime
4 tbs fresh squeezed lime juice
2 tbs fresh squeezed lemon juice
½ tsp vanilla bean paste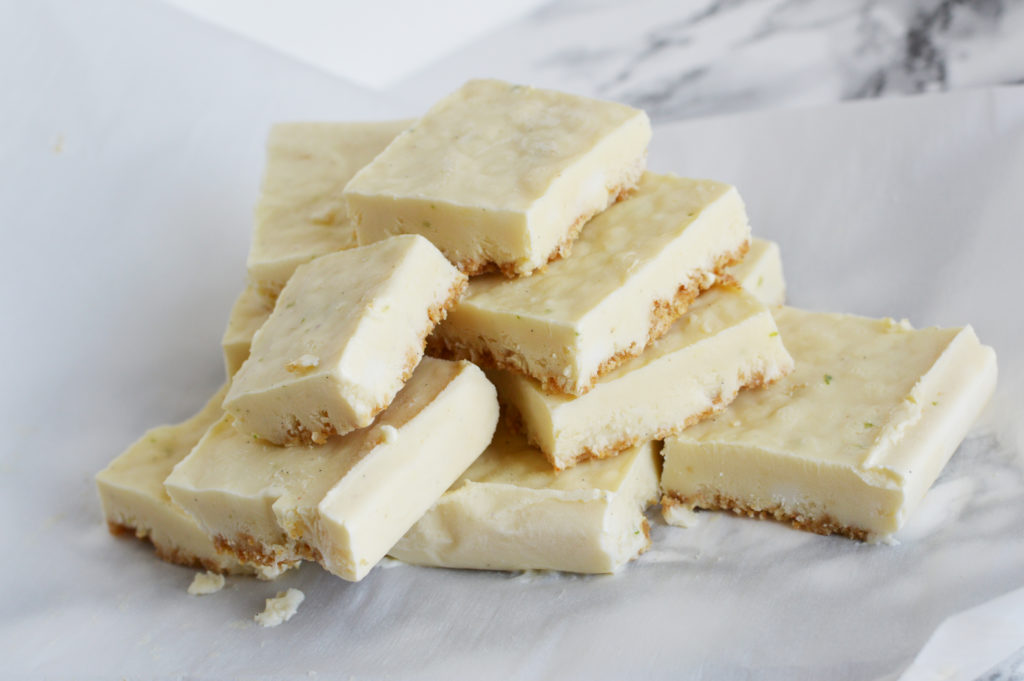 Grind the graham crackers and coconut into a powder then mix with melted butter to form a loose paste. Sprinkle into an even layer in a 9×13 inch baking dish lined with parchment paper. NOTE** Make sure parchment paper goes up the sides of the baking dish so it is easy to unmold the bars when finished. Set this aside.
Next, mix together the sweet and condensed milk with the Greek yogurt until a smooth filling is formed. Grate lime zest directly into the yogurt mixture, then add in 4 tablespoons of fresh squeezed lime juice (about 3-4 limes) and 2 tablespoons of fresh lemon juice (about 2 lemons). Mix until everything is combined, then add in the vanilla bean paste until it is all mixed in. You'll see flecks of vanilla beans and lime zest throughout the mixture.
Carefully pour the key lime yogurt mixture over the graham cracker crumbs in one even layer. Spread it out as even as possible, and freeze for at least 3 hours or up to Overnight. If you are going to leave them frozen for longer than that, take them out, cut them into bars and place them back in the freezer in a ziplock freezer bag to prevent freezer burn.
These frozen key lime bars are the perfect way to cool down and enjoy a classic summer time treat without the guilt!