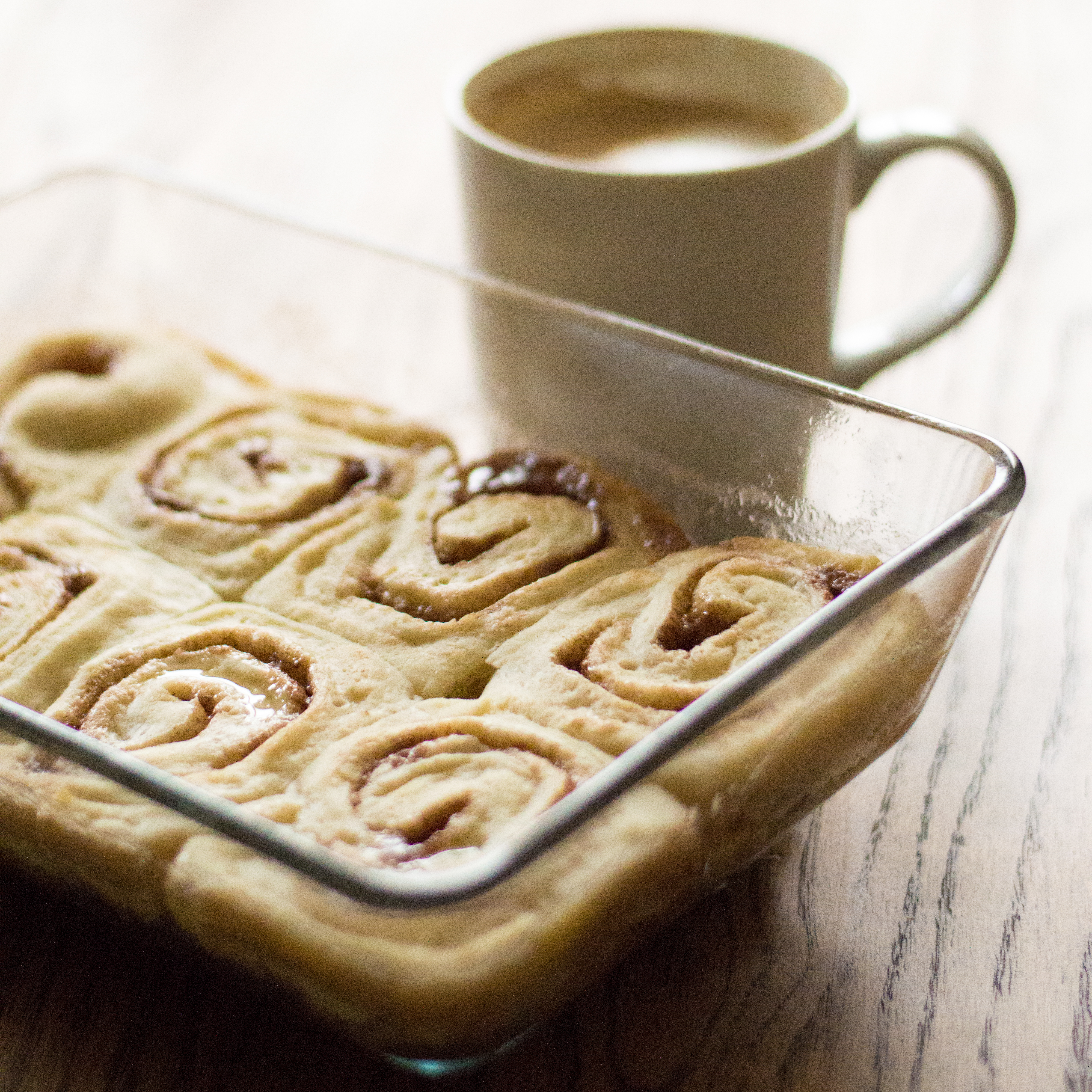 What better way to kick off the weekend than with a batch of classic cinnamon rolls? Ooey gooey and delicious, these classic cinnamon rolls make the perfect morning snack or brunch treat. They are extremely easy to make, but be forewarned, they do take a bit of time and patience to let them rise.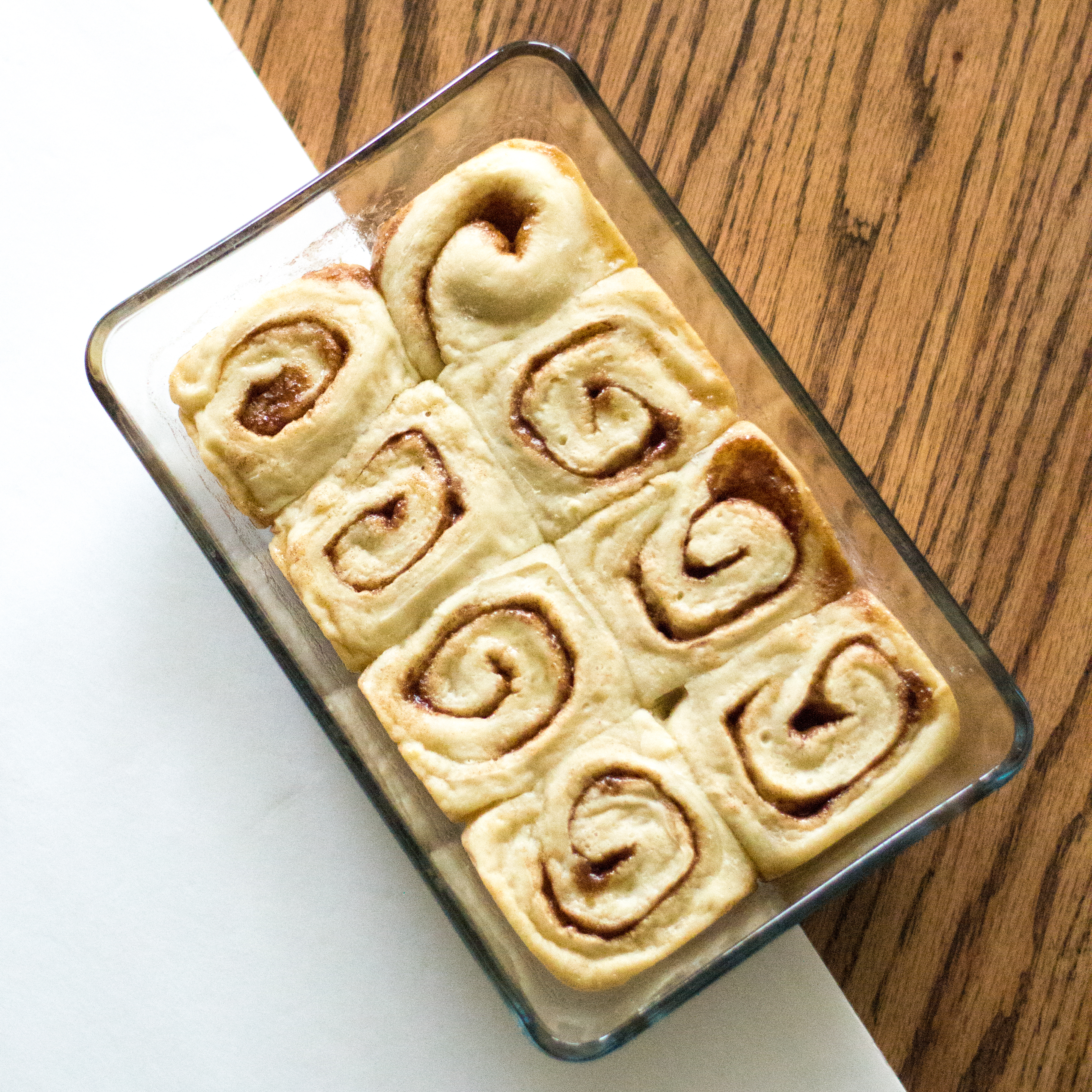 Classic Cinnamon Rolls:
1 ¼ cups warm water
1 (¼ ounces) packet active dry yeast
2 teaspoons sugar
3 ½ cups all-purpose flour, plus more for dusting
½ teaspoon salt
¼ cup melted coconut oil
Filling:
1 stick of salted butter at room temp
¼ cup + 2 tablespoons brown sugar
1 tsp cinnamon
1 tsp vanilla bean paste
Cream Cheese Glaze:
½ cup whipped light cream cheese
3 tablespoons melted salted butter
¼ teaspoon orange zest
¼ cup milk
½ cup powdered sugar
1 tsp vanilla extract
First start off by making the dough. In the bowl of an electric mixer add, warm water, then sprinkle with the sugar and yeast. Let this sit for about 5-10 minutes until the yeast gets foamy. If it doesn't, the yeast is bad, so throw the mixture away and start again.
Fit your mixer with the dough hook. Next add in the melted coconut oil and flour, one cup at a time with the mixer on low. Once flour is all in, turn up the speed to medium and let it go until a smooth dough comes together. The dough should pull away from the sides of the mixer when it's ready.
Transfer the dough to an oiled mixing bowl and cover it with a towel to keep the moisture in. Let it rise for one hour.
To make the filling, mix all ingredients together until you get a smooth mixture.
After the dough has risen, remove it from the bowl and transfer it to a well-floured surface where you can roll it out. You want to roll it into a long rectangle that is about an inch thick. Once that is done, spread the filling over the dough in an even layer, then roll it up tightly lengthwise so you have one long roll. Using a sharp knife, cut the roll into 1.5 or 2 inch slices. This recipe makes about 18+ cinnamon rolls depending on how thick you cut them.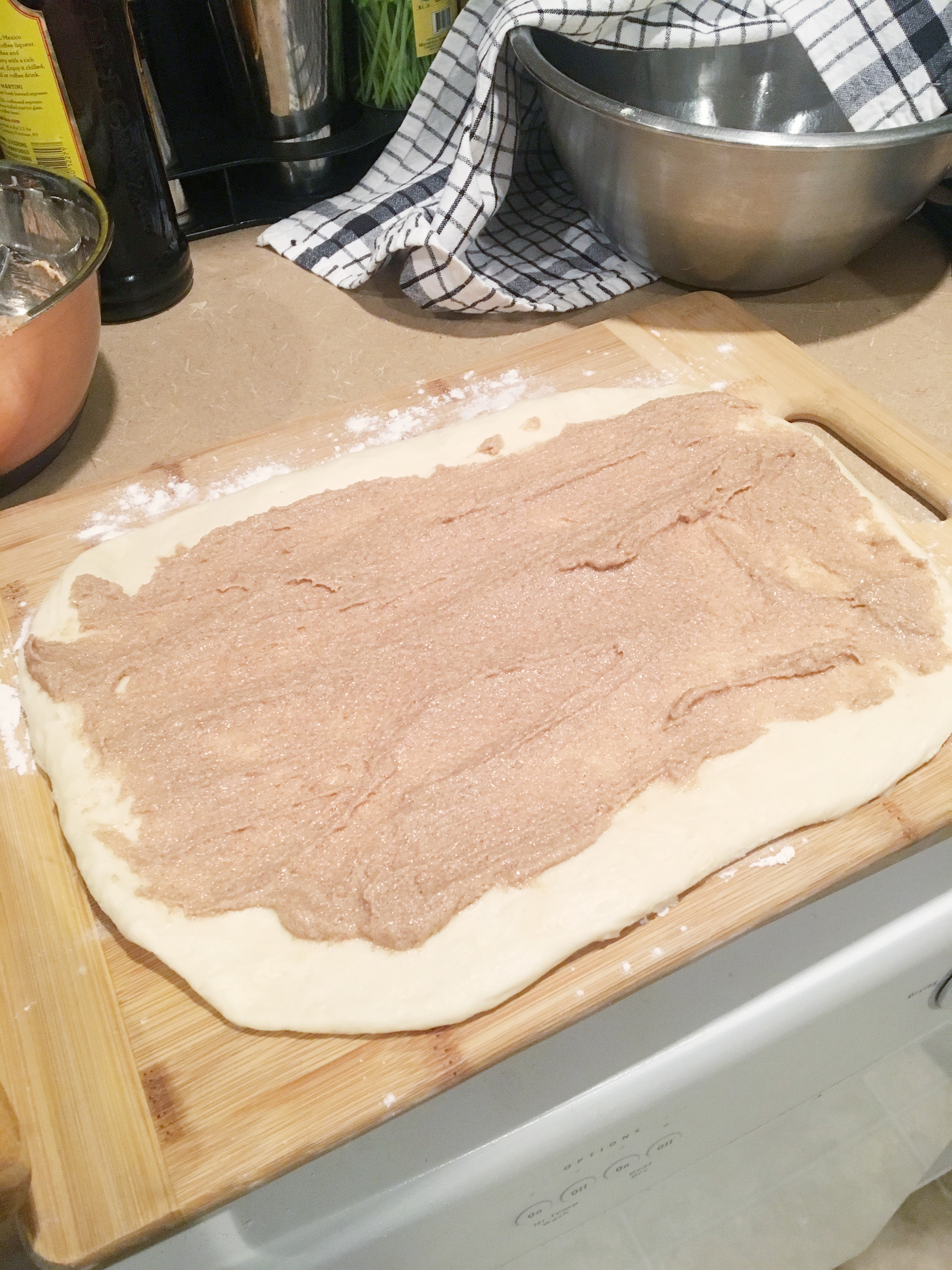 Transfer them to an oiled baking dish, and place then about ¼ inch apart. Once the cinnamon rolls have filled the dish, (you'll probably have to use two or more baking dishes) cover them and let them rise for another hour.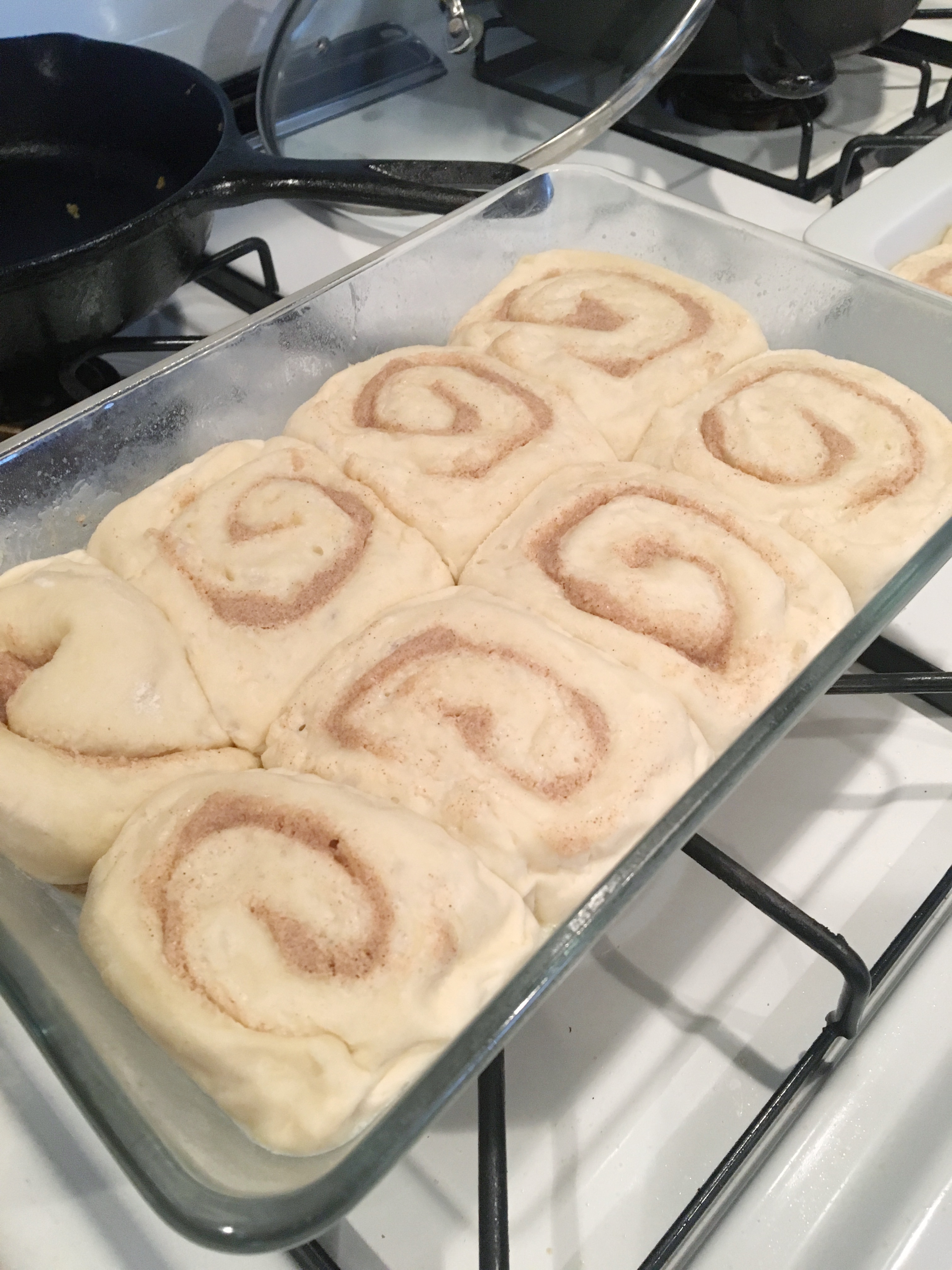 They will almost double in size and get nice and fluffy. Preheat your oven to 400 degrees and bake the cinnamon rolls at 400 degrees for 20 minutes until they are cooked through.
Classic cinnamon rolls need a glaze, so while they are baking, work on the simple cream cheese glaze. Make sure your cream cheese is at room temp, then add in the melted butter, vanilla, orange zest, and powdered sugar. Whisk until you get a smooth mixture, then add in the milk to thin it out.
Once the cinnamon rolls come out of the oven, let them cool for five minutes, then top them with as much glaze as you'd like.
These classic cinnamon rolls are the perfect way to add some sweetness to your weekend! Who needs the can? If you have a bit of time, these are totally worth it!