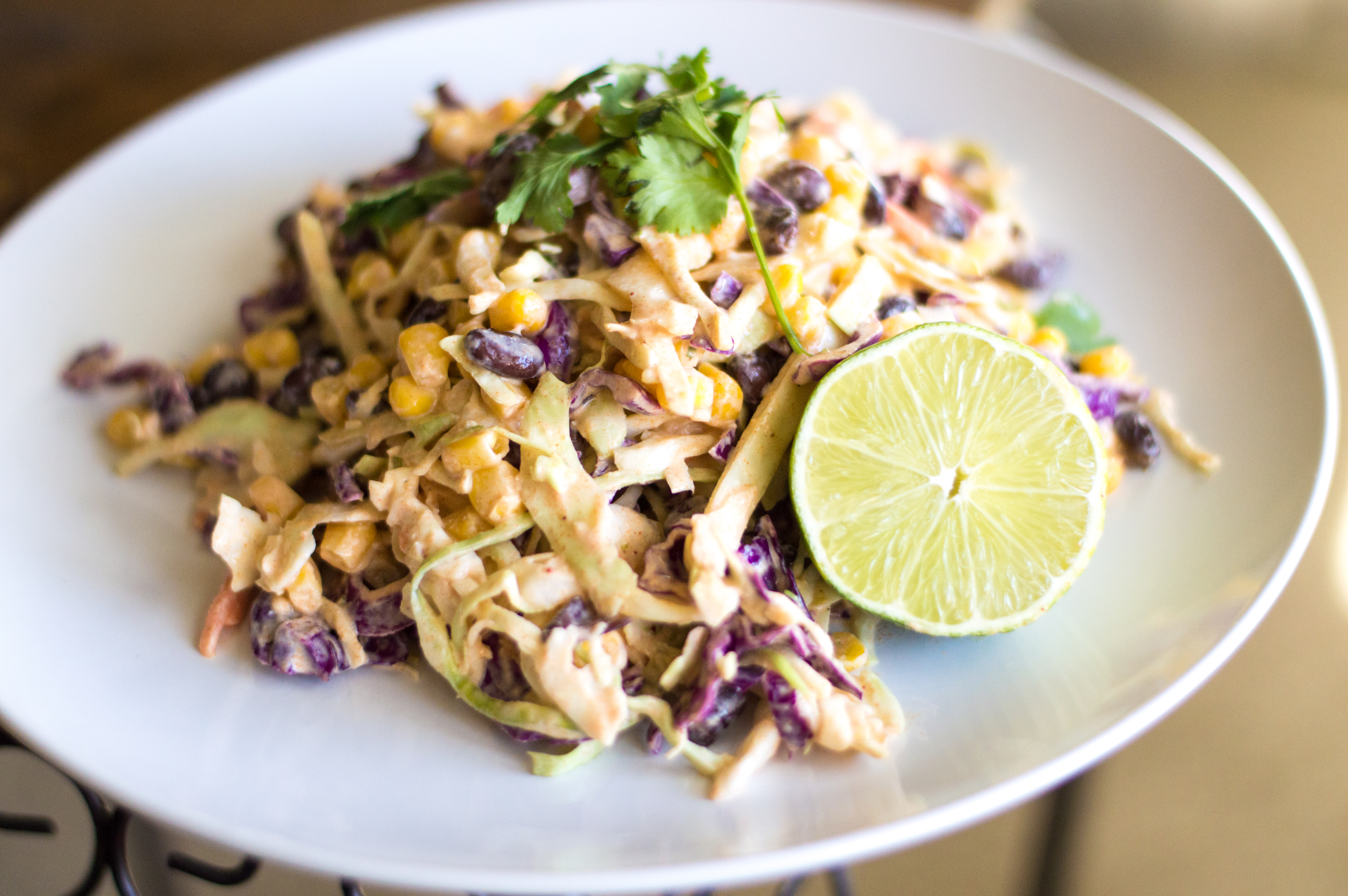 In honor of Cinco de Mayo, I wanted to create a fun and festive meal that feels light while still packing a punch of flavor, so I developed this chipotle black bean and corn slaw. Because it's made with shredded cabbage, it stays nice and crunchy, and holds up well to the Greek yogurt based dressing.
Using Greek yogurt as the base creates a creamy and tangy consistency while adding extra protein without any added fat. This slaw can be made a day ahead of time and stored in an airtight container in the fridge.
Chipotle Black Bean and Corn Slaw Ingredients:
2 cups of shredded cabbage (I used a mix of purple and green, but you can just buy the coleslaw mix at the store)
Zest and juice of ½ lime
¼ cup plain nonfat Greek yogurt
1/8 tsp kosher salt
2 tsp honey
¼ – ½ tsp chili powder depending on how spicy you want it (I used ½ tsp)
1 tsp Trader Joe's garlic dip
1/3 cup corn kernels (I used frozen and thawed them out)
1/3 cup cooked black beans
Cilantro for garnish (optional)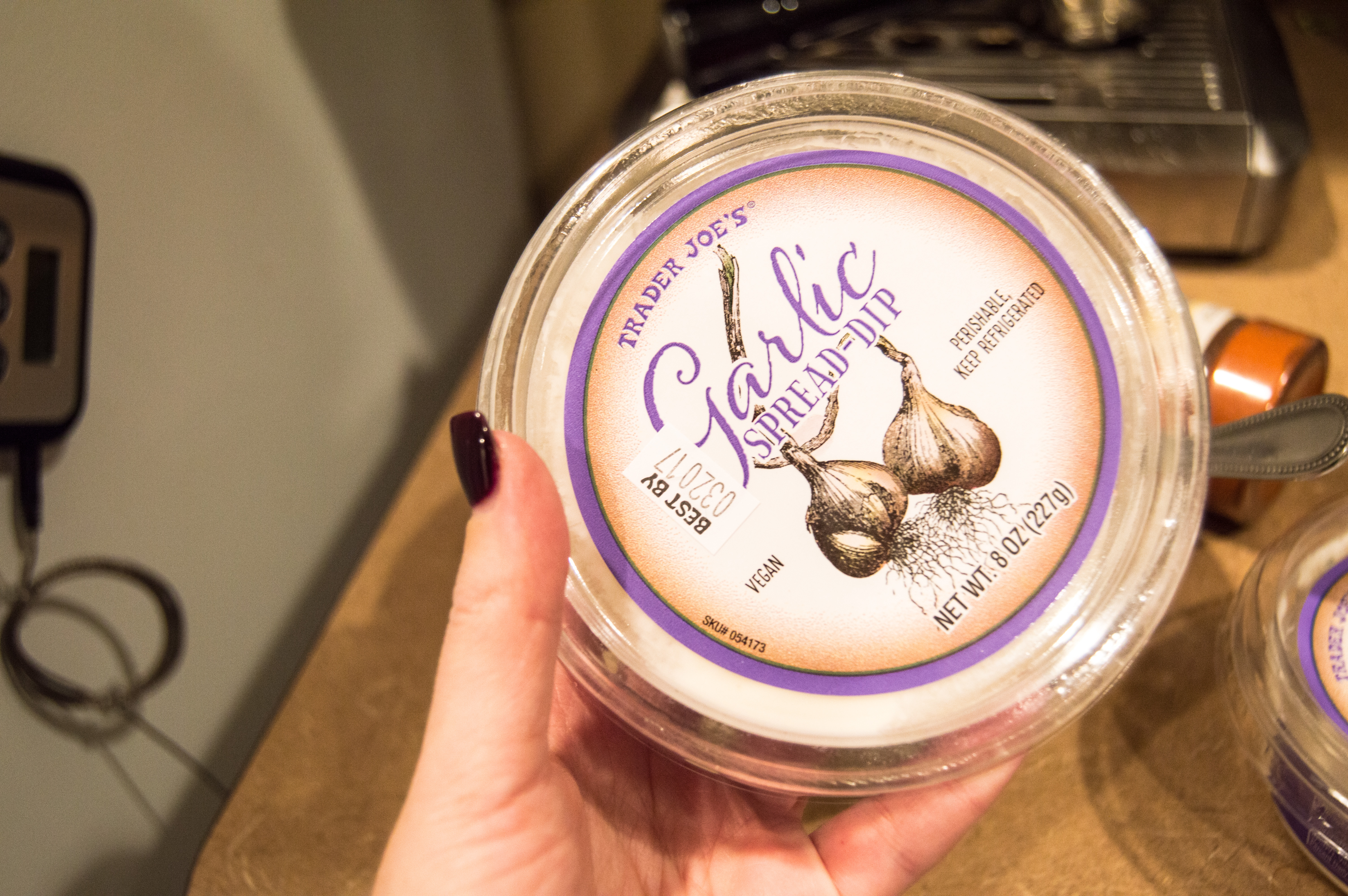 Start by making the dressing. Mix together the zest and juice of the lime, yogurt, honey, salt, chili powder, and garlic dip. I've talked about this garlic dip before because it's my secret weapon in a lot of sauces. It packs a huge garlic punch, but because it's a smooth dip (just pureed garlic, salt, canola oil, and lemon juice) it's great because you can add it to sauces without getting chunks of garlic. Note that you can adjust the amount of chili powder based on how spicy you want it. I used ½ tsp because I wanted a kick, but if you don't like much spice, you can definitely cut it down to meet your needs.
Next add in the corn and beans. I used frozen corn kernels that I thawed out. For the black beans, I used black beans from a can, but make sure if you are using a canned variety you rinse and drain them thoroughly to get rid of the excess sodium and slimy juice that usually accumulates in the can.
Finally, add in the shredded cabbage and mix all the ingredients together to make sure that all the cabbage, corn, and black beans are evenly distributed and coated in the dressing. Top with cilantro if you're using it, or even avocado if you want to get fancy! This chipotle black bean and corn slaw is the perfect way to celebrate Cinco de Mayo on the lighter side. Creamy dressing paired with crunchy cabbage along with flavorful corn and beans makes for a delicious and healthy meal perfect for any fiesta!