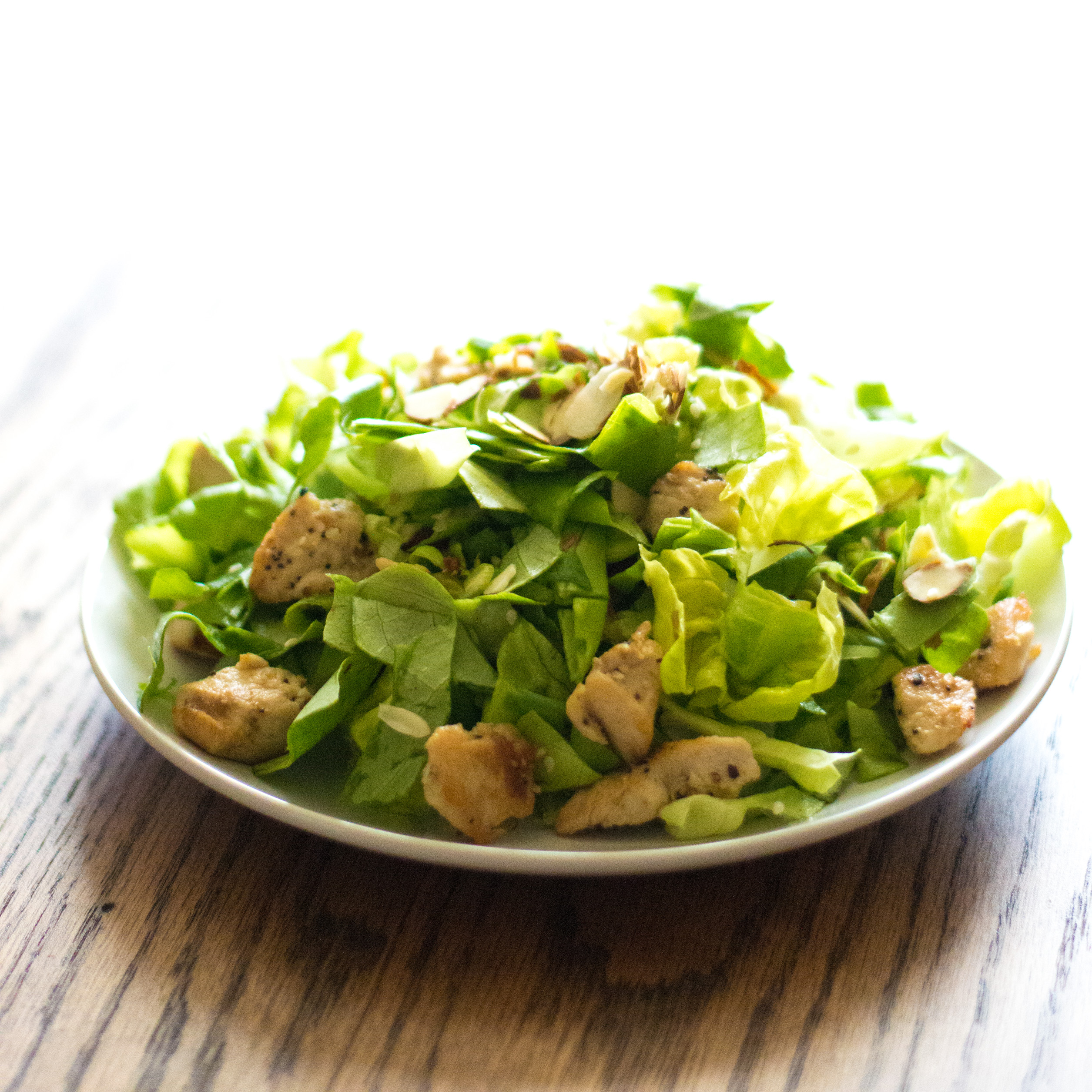 Summer is upon us, as is the hot weather, which means I've been doing everything in my power to not heat up the house by using the stove or oven when possible. That means I've been whipping up a lot of salads, and this Chinese chicken salad is one of my favorites! It's perfect for summer because it's light, packed with flavor, and super filling. It also comes together in minutes, so it's great for a quick weeknight meal.
Chinese Chicken Salad Ingredients:
1 head of butter lettuce
1 chicken breast, cooked and cubed into bite-size pieces
½ cup sliced almonds
1 tbsp sesame seeds
2 large or 3 small scallions, chopped
For the dressing:
2 tbsp lime juice
3 tsp honey
3 tsp soy sauce
1 tsp sesame oil
4 tbsp flavorless oil such as canola or avocado
Start by mixing the dressing. Mix all ingredients in a bowl until the dressing is emulsified into one smooth dressing, then set aside.
Next cut up the butter lettuce into bite sized pieces, and toss with the almonds, sesame seeds, and chopped green onions. You can either use a chicken breast that you have cooked and cubed, or you can use a rotisserie chicken from the store. If you want to make this vegan, you can also swap the chicken for tofu! If you are using chicken, make sure it's not hot, and is either warm or at room temperature, because if the meat is too hot it will wilt the lettuce.
Toss the chicken, greens, and salad dressing together in a bowl for the easiest and tastiest Chinese chicken salad around! Enjoy!