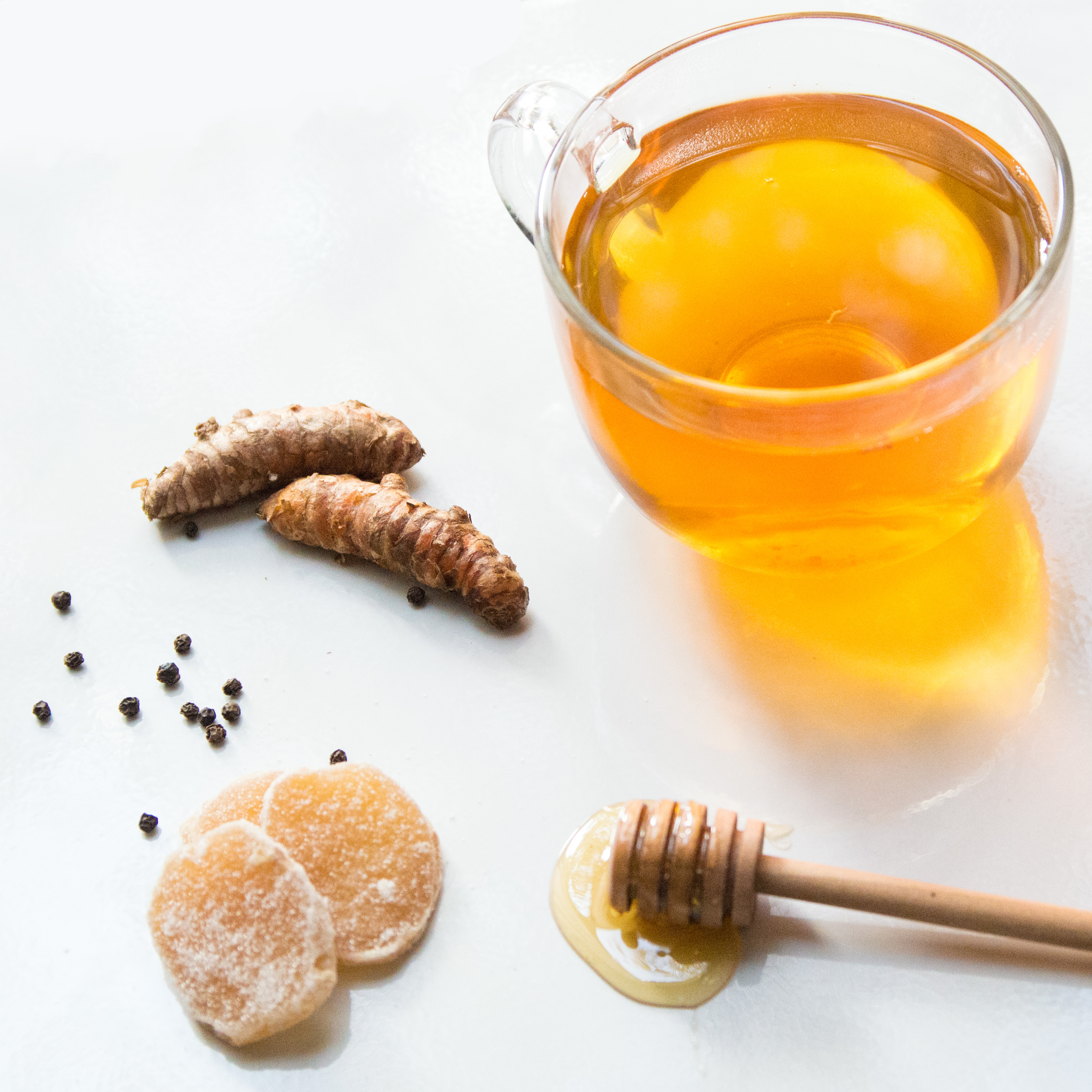 The start of the year is the start of a healthier lifestyle for many people, and this anti-inflammatory turmeric and ginger tea is a great way to help with a health kick.
Curcumin is the main active ingredient in turmeric, which has powerful anti-inflammatory effects, and acts as a very strong antioxidant. This tea combines the power of turmeric, with the benefits of black pepper, and the stomach soothing effects of ginger. Black pepper is not as widely acknowledged for its benefits, but research suggests that black pepper which contains piperine, inhibits the metabolic breakdown of turmeric compounds in the gut and the liver, which may increase the effects of turmeric.
Besides the science behind it, this anti-inflammatory turmeric and ginger tea is extremely easy to make, and it's delicious! Turmeric blends for turmeric lattes can be extremely expensive, and while they might taste good, this simple alternative costs merely pennies per serving. Once you buy the ingredients to keep on hand, they will last in your pantry and fridge for a while.
Note** Turmeric has a bright orange color and will stain your clothes and fingers if you're not careful, so be mindful when you're making and/or drinking this!
Anti-Inflammatory Turmeric and Ginger Tea Ingredients:
2 inch piece of turmeric root, rinsed and quartered
2 tsp candied ginger (Trader Joes now sells sliced candied ginger, so I just used one slice, but I chopped it up and measured it out, and it came to 2 teaspoons)
6-8 black peppercorns, depending on how spicy you want your tea
2 cups of water
Place quartered turmeric root, candied ginger, and whole peppercorns in a pot with the water. Simmer for 10 minutes until the tea is a deep golden color, and has fully steeped. Pour the liquid into a mug and enjoy! You can add additional honey for sweetness, but I find it perfect as is. You can add additional water and simmer the same ingredients again to make more tea. Once they lose their potency (I find it's about 3 batches of tea) replace them and start over.